LLA Young Lawyers Division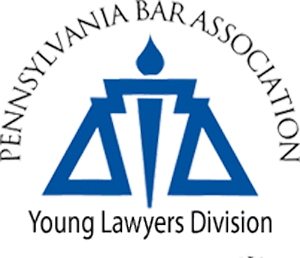 The Lycoming Law Association Young Lawyers Division (YLD) is composed of:
All LLA members who have not reached their 40th birthday before the LLA Annual Meeting, or
All LLA members who are 40 or older that have been practicing five years or fewer.
Membership in the YLD is automatic for lawyers who meet the criteria and have paid the regular LLA annual dues — there is no additional fee to be a member of the YLD. This is consistent with and derived from the Pennsylvania Bar Association's (PBA) YLD membership criteria. See http://www.pabar.org/site/Public/YLD/About-YLD/What-is-the-YLD. (Note: The PBA recently increased the maximum age for YLD members from 38 to 40 years of age.)
The purpose of the LLA YLD is:
To organize the young lawyer members of the LLA so that they may cooperate for the betterment of the profession and for the advancement of the objectives and works of the LLA;
To provide educational and service programs encouraging the professional development of young lawyers;
To provide a medium to resolve problems and meet obligations of the members of the YLD and to advise the LLA of the needs and opinions of YLD members;
To provide guidance and leadership to young lawyers for the organization, development, and creation of public service programs;
To encourage young lawyers to represent deserving clients on a pro bono basis;
To assist in promoting worthwhile organizations that provide legal services on a pro bono basis; and
To support young lawyers' efforts in promoting justice and improving the quality of the legal system.
This is consistent with and derived from the purposes set forth in Article I, Section 2 of the By-Laws of the Young Lawyers Division of the Pennsylvania Bar Association. See https://www.pabar.org/pdf/yldbylaws.pdf.
The YLD meets three or four times annually. The meetings are held at the LLA office over the lunch hour. An agenda is created for each meeting and minutes are kept. All LLA YLD members are welcome to attend meetings and vote. In addition, the LLA Executive Director attends the meetings, and the LLA President occasionally attends the meetings.