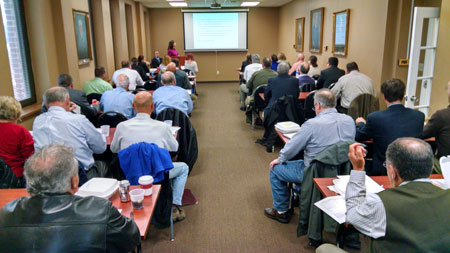 The Lycoming Law Association is an approved Continuing Legal Education provider and sponsors a program of regular CLE opportunities - from Eat & Earn sessions, to panel discussions, to cooperative efforts with business and educational entities and not-for-profit organizations.
Our goal is to provide local attorneys with the ability to obtain all required CLE credit, without leaving Lycoming County.
In the new, state-of-the-art Education Center, presentations do include multi-media, lectures and long-distance learning. For most Lycoming County practitioners, all required credits may be obtained in Williamsport.
ONLINE REGISTRATION AND PAYMENT is now available for LLA presentations. Click "Register." Due to the additional cost of processing online transactions, a $3 processing fee is included with online payment.