Public Service Award Presented to Jeri Rook & Jedi
Posted on January 23rd, 2020 at 3:56 PM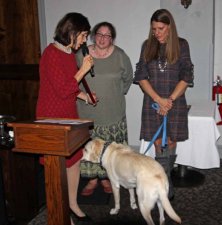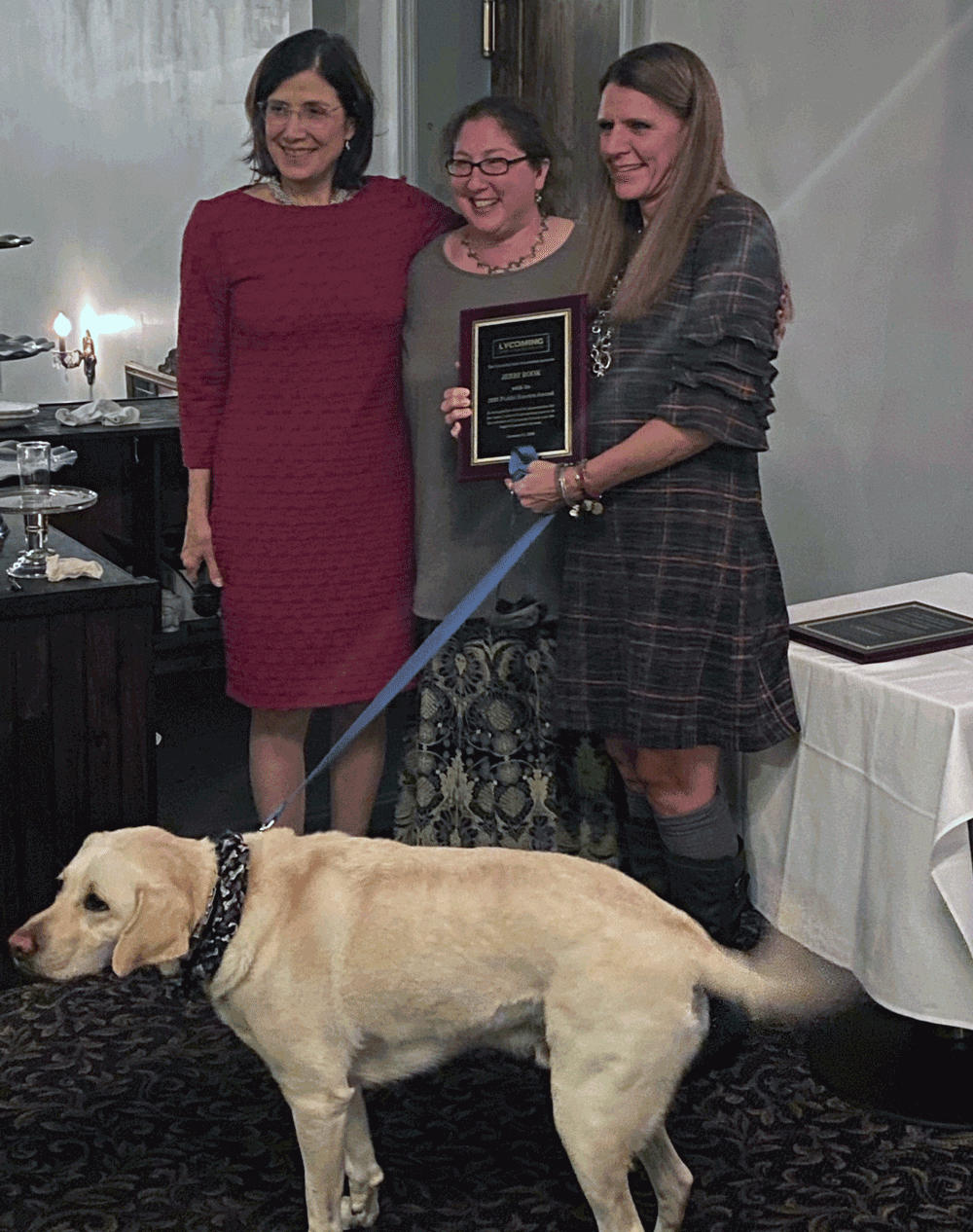 The Lycoming law Association will occasionally recognize a member of the public for service that affects the legal community. At this year's annual banquet, Michele Frey and Angela Lovecchio presented a public service award to a non member. This award is usually given to a member of the community who has had a positive impact in an area related to the legal profession.
The award was presented to Jeri Rook, Facility Canine Handler, for her work with Jedi the official Courthouse Facility Canine. Jeri's work as a volunteer has had a positive impact on all who interact with Jedi.
In announcing the award, LLA Executive Director Michele Frey said the following:
Next we'll be recognizing Jerri Rook for her second job. It's a job that is every bit as demanding and exhausting as her primary job, working inside Judge McCoy's office. Her second job is to serve, full-time, as the courthouse dog handler for the county.
Jerri didn't take on this second job for the fame or the glory, although the dog, Jedi, he is very popular and does enjoy some good publicity from time to time. It's not a job that Jerri took on to get rich. In fact, Jerri does not get compensated for serving in this role. She has this second job entirely for the benefit of this community and that is why the Lycoming Law Association is honoring her with its Public Service Award tonight.
To Jerri Rook, we all say, thank you and congratulations!