In Memoriam: Ralph (Pat) W. Thorne (1935 - 2017)
Posted on November 30th, 2017 at 12:00 AM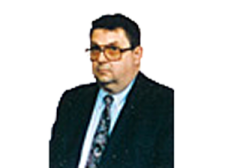 Ralph Weymouth "Pat" Thorne Jr. (1935 - 2017) a former member of the Lycoming Law Association, died on Nov. 30, 2017. A memorial service was held on March 12, 2018.
The resolutions memorializing the life of Attorney Thorne follow:
In The Court Of Common Pleas Of Lycoming County, Pennsylvania
In Re: LLA BAR HISTORY MEMORIAL RESOLUTION RALPH "PAT" THORNE : NO. 18-00006
TO THE HONORABLE JUDGES OF THE COURT:
On the 9th day of February, 2018 the Honorable Nancy L. Butts, President Judge of the 29th Judicial District of the Commonwealth of Pennsylvania, appointed the undersigned Committee to prepare a Report and Resolutions memorializing the life of Ralph W. "Pat" Thorne for submission to the Court at a public ceremony on March 12, 2018 at 4:00pm.
Accordingly, your Committee respectfully submits the following Report and Resolutions:
The Honorable Ralph Weymouth Thorne, Jr. a member of this bar and court from 1984 to 2006, as well as a member of the Lycoming Law Association and the Pennsylvania Bar Association died peacefully at his home on White Pine Drive, Loyalsock Township, Montoursville, Pennsylvania on Thursday, November 30, 2017.
Services were held on Tuesday, December 5, 2017 at 10 am at St. Mark's Lutheran Church in Williamsport following a visitation at the church the evening before from 5 to 7 pm both of which were well attended by his many friends, colleagues and relatives.
Ralph Weymouth Thorne, Jr. was born on November 23, 1935, the youngest son of Ralph Weymouth Thorne, Sr. and Joan (Stearns) Frymire and was a lifelong resident of Williamsport, save for the time he was pursuing his education and for a short period thereafter.
Ralph Thorne was generally known as Pat to his colleagues and friends he made as an adult but in his youth and among his family and close family friends he was also known as Ralphie.
Pat married Holly Lyon Thorne on July 1, 1967 with whom he celebrated fifty years of marriage and who survives him. Together they had six children who, along with his wife, he loved very much and was very proud of, Tara Buebendorf, born in 1971, of Hughesville, Travis Thorne, born in 1975, of Leonard, Maryland, Tait Vimont, born in 1989, of Houston, Texas, twin daughters, born in 1991, Taigen Thorne of Williamsport and Tali Thorne of New York, New York and Patrick Todd Thorne, born in 1968, who predeceased him as a result of an automobile accident on January 29, 1986.
Pat is also survived by six grandchildren and was also predeceased by a grandson, Hayden Todd Buebendorf and his brothers Robert and Anthony.
Pat graduated from Williamsport High School in 1954, Pennsylvania State University in 1958 and Ohio Northern University School of Law in 1983.
Following law school, Pat worked for a year as an attorney for First National Bank of Uniontown in Uniontown, Pennsylvania.
Pat was admitted to the Bar of the Pennsylvania Supreme Court on June 4, 1984 and the Lycoming County Bar as well as to the Bar of the United States Supreme Court in 1984.
Pat began his law career in Lycoming County as an associate with Marshall and Drier in Jersey Shore in 1984 then soon opened his own office in Williamsport.
Pat maintained a general practice of law in Williamsport from 1984 until his retirement at age 70 in 2006, changing his attorney license status to inactive on July 1 of that year. During this time he first shared an office with Peter Burchanowski on West Fourth Street, Williamsport, then on his own with an office in the former Kresge Building at the rear of Pine Street and later from March, 1995 until his retirement at 322 Court Street where he shared offices over the course of his time there with David C. Raker, John A. Gummo, Eric R. Linhardt, and Anthony D. Miele. His work consisted of an active Bankruptcy practice and he was a Conflict Attorney for Lycoming County for a number of years.
Pat was a member of the Big Bear Fish and Game Club for many years. He enjoyed his fifty years of trips to Long Beach Island. He had a great love of history, especially the Civil War and was a voracious reader.
Pat was proud to have worked at Darling Valve, a Williamsport based fire hydrant company which was founded by his father's family, and which he worked at until 1969 when the company was sold.
Following his work at Darling Valve and prior to attending law school Pat worked in banking, including working with Joe Cramer at the investment firm, Blair and Company in Williamsport.
Pat will be remembered for his dry sense of humor, quick wit and his ability to bring a smile to those around him.
Your Committee recommends the adoption of the following Resolutions:
NOW THEREFORE BE IT RESOLVED that we, the undersigned Committee appointed by this Court, joined in by the Lycoming County Bar, do hereby recognize the passing of Ralph W. Thorne, Esquire, and in his death we remember his many contributions to the citizens of Lycoming County and to this Bar.
RESOLVED FURTHER that these Resolutions and statements be spread at length, upon the Minutes of Your Honorable Court with copies sent to Ralph W. Thone's widow, children and grandchildren and be published in the Lycoming Reporter.
RESOLVED FINALLY that this Court and the Lycoming Bar extend to Ralph W. Thorne's widow, children and grandchildren and our deep heartfelt expression of sympathy.
Respectfully submitted,
David C. Raker, Esquire, Chairman
E.J. Rymsza, Esquire
Marc Drier, Esquire
G. Scott Gardner, Esquire
John Smay, Esquire