Wills for Heroes Event Named In Memory of Kristine Waltz
Posted on December 14th, 2020 at 11:27 PM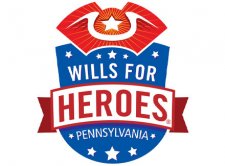 Kristine Waltz was the champion of the Lycoming County Wills for Heroes event. She was instrumental in starting the local event and she led the preparations for the event every year of its existence.
When Kristine died suddenly in December 2019, her loss was felt most keenly with those who were planning the 2020 event. Then COVID-19 struck and the 2020 Wills for Heroes event was cancelled.
The Lycoming Law Association is committed to continue the event with the spirit that Kristine injected into the effort. In December of 2020, the Association issued a Proclamation renaming the event in Kristine Waltz's memory.
Kristine will continue to inspire those who help first responders with estate planning, during this annual outreach.