HISTORICAL SKETCHES
of the Bench and Bar of Lycoming County, Pennsylvania
[Contents] [Last-Part 6] [Next-Part 8]
---
Thomas Wood was born April 11, 1915, on a Muncy Creek Township farm settled by his family in 1813. His parents were Thomas Wood, Sr., a Lycoming County attorney, and Blanche Stoner Wood. He was the third of five children. Thomas, Sr., was a member of the Williamsport law firm of Reading and Wood, practicing in both Williamsport and Muncy.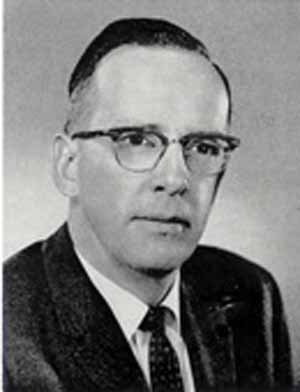 After education in the Muncy public schools, Bucknell University and the Dickinson School of Law, Judge Wood served as law clerk to the Honorable Guy K. Bard, judge in the United States District Court for the Middle District of Pennsylvania, at Philadelphia. In 1941 he joined his father and older brother, William, in forming the Williamsport-Muncy law firm of Wood and Wood. In 1942 both young men left the firm for service in the United State Navy, returning at the end of the war. William then elected to associate with a Harrisburg firm, in order to practice in fields of law relating to his prior legal employment with the Pennsylvania Departments of Justice and Revenue.
Thomas Wood, Sr., died in August of 1947, following an extended illness. The firm's practice was continued by a partnership established with John O. Thomas. This affiliation continued until 1953, when Thomas accepted a position in the legal department of The Insurance Company of North America. Thereafter a partnership was formed with Nathan W. Stuart, later enlarged by the addition of Bertram S. Murphy. The partnership of Wood, Stuart and Murphy was continued until Wood was elected to serve as one of the two judges in Lycoming County in 1963. During the period of April, 1946, to August, 1951, Wood served as an assistant United States attorney for the Middle District of Pennsylvania. From 1955 to 1963, he served as a deputy attorney general of Pennsylvania, assigned to handle all Lycoming County civil matters involving the Commonwealth of Pennsylvania. Also, he was solicitor for the Borough of Muncy and for Muncy Borough Municipal Authority.
He was elected judge in a contest with Charles Scott Williams, the incumbent president judge of the County, who was then serving his second ten-year term. Judge Charles F. Greevy, then in the early years of his second term, became president judge at the time of Judge Wood's induction on January 5, 1964. Both judges were life-long Democrats, and both were elected at times when the Republican party was predominant in the county. Judge Greevy was retained for a third term of ten years on a retention ballot in 1971.
One of the responsibilities assigned to Judge Wood was the handling of Juvenile Court proceedings and related functions. He endeavored to increase the dispositional options available to the court in dealing with juveniles, and to introduce measures intending to prevent and reduce delinquency. He participated actively in the programs of the Pennsylvania Council of Juvenile Court Judges and was president of the Council during his last year on the bench. Juvenile facilities and services in Lycoming County were increased substantially during his term of office. One such facility, a residential treatment center for juvenile girls, was established in cooperation with the local Junior League, an active and influential women's organization. The league contributed generously to the funding of the center, and to its management. The venture enhanced public awareness of the value of rehabilitative treatment of juveniles.
Judge Wood filed for retention election for a second term in 1973, and he was strongly endorsed by this Bar. This new yes-no retention-vote system had recently been incorporated into the Pennsylvania constitution. Immediately prior to that election Judge Wood had handled several volatile cases, among them an action challenging the proposed new fluoridation of public water and a taxpayer's action challenging the proposed new Williamsport Area High School, the so-called "Taj Mahal" project. The groups disappointed by the outcomes of those suits did not understand the limited role of the judiciary on those issues, and members of those groups actively opposed the Judge's retention. Further increasing the challenge of the retention election, a murder of a young lady in the South Williamsport area occurred before the election and there were rumors that the suspect had been on probation at the time, rumors that turned out to be untrue. The Judge lost the retention vote, and a study showed that the vote in the South Williamsport area was heavily "no" whereas the further one looked beyond that area the more favorable the result was for the Judge. He strongly carried the Eastern and Western parts of the County. A statewide lesson learned from this unfortunate retention result has been that it is unfair for judges facing retention to be assigned cases that are obviously volatile immediately before facing retention election.
At the end of his term, in January, 1974, Wood was appointed to fill a vacancy on the teaching staff of the Department of Criminal Justice, at Mansfield State University. Later he joined the staff of Susquehanna Legal Services, a regional non-profit agency providing free legal services to low income persons in northcentral Pennsylvania. He resigned from the post of director of that agency upon appointment in 1978 to a judgeship on the United States Bankruptcy Court for the Middle District of Pennsylvania. Upon retirement from that position he established a bankruptcy consulting service for attorneys. In 1985 he was appointed to serve as an interim judge in the Bankruptcy Court of the Northern District of Iowa, and later also for the Southern District. This service was terminated in June, 1987, following the establishment of additional resident judgeships.
Judge Wood's community service included membership on the boards of directors of the Divine Providence Hospital and Muncy Valley Hospital. He was a member and president of the area Council of Boy Scouts of America, and a member of the Permanent Judicial Commission of the regional Synod of the United Presbyterian Church. He was chairman of the Lycoming County Law Association committee responsible for the establishment of an organized legal aid program by that association, beginning in 1957. He was president of Lycoming Law Association in 1956.
Judge Wood married Irene Lucille Gentzler in September, 1939. Three children were born to them: Susan, Kathryn and James.
Judge Wood died on September 25, 2007.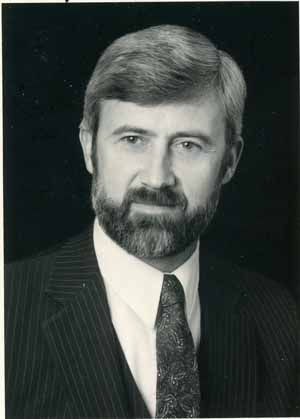 Thomas Charles Raup was born December 1, 1938 in Jersey Shore, Pennsylvania, the second of three sons born to William L. and Eileen Mary Kirby Raup. The Isaac Raup family came to Jersey Shore in the years following the Civil War, from the Shamokin area.
Isaac Raup, great-grandfather of Judge Raup, sold coal lands he owned in Shamokin, settled in Jersey Shore, and established that borough's first gas company. Isaac's third son, Charles, remained with the family business until his father's death, after which, because of estate considerations, the gas company was sold. William Raup, eldest son of Charles, and more commonly known to Jersey Shore people as Bill, obtained work with the New York Central Railroad in the 1930's, completing his career as foreman of the electrical gang for the division that included Williamsport, retiring in 1968.
Eileen Mary Kirby Raup was born of Irish immigrant parents who came to Williamsport from Ireland in 1909. Her younger brother was Daniel P. Kirby, a mayor of Williamsport in the 1970's.
Of particular influence on Tom Raup was his Uncle John, also of Jersey Shore. A self-educated man who daily read the Wall Street Journal and the New York Times, John Raup discussed politics and philosophy regularly with the three Raup boys during their high school and college years.
Judge Raup graduated with the Jersey Shore High School class of 1956, being class president and winner of a county-wide essay contest his senior year. Upon graduation he won a U.S. Navy ROTC scholarship which enabled him to attend Columbia University. The scholarship paid most college expenses, obligating him in return to take Navy science courses during scholastic years, and six-to-eight week cruises during summers between those years. He was also committed to serve three years as an officer after graduation.
At Columbia Tom Raup majored in psychology, rowed both heavyweight and lightweight varsity crew, and captained the light weight crew his senior year. It won fourth place in the nation. He belonged to Psi Upsilon Fraternity and was president of that organization his senior year.
Upon graduation in June, 1960, he was commissioned ensign, and initially assigned to two months at the Navy Justice School in Newport, Rhode Island. Next he was assigned to the U.S.S. Saratoga, where he remained for his three-year tour of duty. He qualified as officer of the deck while still an ensign, served his last year as the sea detail officer of the deck, and, in his primary billet, served as ship's legal and disciplinary officer.
It the end of his Navy tour, Judge Raup married Barbara Jean Libby of Malibu, California, whom he met while his ship was visiting Athens, Greece. Barbara had been staying with her parents in Greece, where her father was spending a sabbatical from the UCLA Medical School, where he was a faculty member. Tom received scholarship aid to attend Columbia Law School from 1963 to 1966. Barbara worked at the United Church Center in New York City to support the family during those years.
Dean R. Fisher, of the Lycoming Bar and also a Jersey Shore native, agreed to act as Tom's preceptor, preliminary to his admission to the bar. During summers of his law school years, Raup clerked for Fisher, Rice and Perciballi in Williamsport. Upon his admission in November, 1966, he joined that firm as an associate. He later became a partner in the firm of Fisher, Rice and Raup, from January, 1969 through March of 1974, specializing in civil and criminal litigation. During the seven and one-half years he was in practice, he represented seven individuals accused of murder.
In 1968, he accepted appointment as first assistant district attorney. In 1969, he became the first individual to hold the position of chief public defender for Lycoming County, a position he held until mid-1971.
When a vacancy occurred on the Common Pleas bench in 1974, Tom Raup—then age 35—was one of the applicants. A merit selection committee was appointed by the governor, made up of five statewide and six local members. That committee submitted three names to the governor after conducting interviews and background studies. Raup was appointed, and was confirmed by the Senate on March 19, 1974. In 1975 he was elected without opposition to a 10-year term.
During his first term, Judge Raup handled his share of civil and criminal work, as well as all Juvenile Court work for the county. He also served as president of the Juvenile Court Section of the Pennsylvania Conference of Trial Judges, for one year.
In 1985, Judge Raup chose to forego the yes-no retention system for judges, and announced that he would seek conventional re-election. By this announcement he created the prospect of a vacancy for the following year. This allowed anyone interested in the position to seek it. The judge indicated that he would file nomination petitions in both parties. Again he had no competition and was re-elected in November, 1985 to a second term.
Judge Raup and Judge Robert Kemp of Tioga County petitioned the Pennsylvania Supreme Court in 1983 to form a regional judicial unit composed of the counties surrounding Lycoming. At first their proposal was turned down, but after repeated efforts by the two judges, the Supreme Court formed the first regional judicial unit. It included Bradford, Tioga, Potter, Clinton, Lycoming, Union, Snyder, Northumberland, Montour and Columbia Counties, comprising over 550,000 people and 14 judges.
The regional concept allowed judges from any one of the counties to take jurisdiction over cases arising in the other counties. Thus judges in smaller counties could obtain substitutes in the event of illness, vacation, attendance at seminars or conflicts of interest. It further enabled the several judges to meet regularly to share experiences and work toward conformity in procedures. Judge Raup was designated as the administrative judge for the unit and continues to serve in that capacity.
Upon Judge Greevy's retirement in January, 1982, Judge Raup became president judge of Lycoming County, which in 1981 became a three-judge county after the Legislature approved a new judgeship.
During his first term, Judge Raup together with Joseph L. Rider, Esquire, then president of Lycoming Law Association, promoted the concept of a bench-bar committee, which was approved by Judge Greevy and the Lycoming Law Association. This committee consists of all judges, the court administrator, others designated by the court, and a broad representation of the local bar. It meets quarterly, handling problems of common concern, and has achieved many refinements in local procedures.
Judge Raup was a strong advocate of an independent judiciary and on at least two occasions during his tenure this advocacy involved public disputes with county commissioners. During his first term he engaged in a dispute with the commissioners over the adequacy of funding programs for troubled youth. In 1986 he, together with his two associate judges, brought a law suit against the Lycoming County Commissioners alleging that they were unreasonably refusing to provide adequate manpower for one of the offices which the court is responsible for operating, the Domestic Relations Office. Both of those disputes resulted in settlements, and in each case a strong stand had been taken by the court.
He took the initiative to provide adequate judicial manpower in Lycoming County. In 1983, he initiated and was successful in obtaining the creation of a Sixth Magisterial District in Lycoming County. In 1988, he appointed a task force to study the need for a fourth judgeship in Lycoming County, which culminated in a report in 1989 recommending the creation of a fourth judgeship in the Twenty-ninth Judicial District.
Judge Raup's intellect and leadership qualities were well recognized in the Commonwealth. In 1994 he was asked to chair the Pennsylvania Supreme Court's Ad Hoc Committee on Evidence. The work of the Committee culminated in 1998 with the adoption by the Court of Pennsylvania's first Rules of Evidence. Modeled in part upon the Federal Rules of Evidence, the Rules of Evidence condensed decades of Pennsylvania court decisions, rules and statutes so that practitioners and members of the judiciary now have rules governing the admissibility of evidence available in a single reference.
Judge Raup served as a member of the Pennsylvania Supreme Court Criminal Procedural Rules Committee from 1983 to 1992 and Chair of the Subcommittee on Summary Case Rules, a member of the Pennsylvania Supreme Court Death Penalty Task Force, a member of the Education Committee of the Trial Judges Conference, by governor's appointment, a member of the Juvenile Court Judges Commission, Chair of the President Judges and Court Administrators Committee of the Trial Judge Conference and Chair of the Statewide Court Automation, Criminal Implementation Team.
The Judge did not seek a third term. After retiring from active service in 1996, he served a short time as a senior judge, while also teaching Legal Studies as a professor at Lycoming College. He served as Coordinator of Trial Judge Education from 1996 to 2002.
He returned to private practice in 1997, focusing on mediation. In the years after his judicial service, he rekindled his interest in politics, chairing several political committees of Democratic candidates for office and writing provocative commentary that occasionally appeared on the editorial page of Williamsport Sun-Gazette.
In his personal life, Judge Raup was an active racquetball player. He enjoyed fishing, hunting, canoeing, and playing poker. He was active also as a youth soccer coach for many years, and was chairman of the Williamsport High School Soccer Booster Parents. For many years, each summer he and his family took a camping and canoeing vacation in Wyoming and Montana.
The Judge and his wife Barbara had a son, Ethan, born in 1970. The judge also had an adopted son, Joseph.
Barbara Raup died in 2010. Judge Raup died in 2016.
Clinton Wilcox Smith was born in Williamsport on December 15, 1933. He was the second of three sons born to Edward Bryan and Dollie Wilcox Smith. His older brother died hours after birth in 1926. Edward and Dollie were married in Morris, Tioga County, Pennsylvania on July 7, 1923.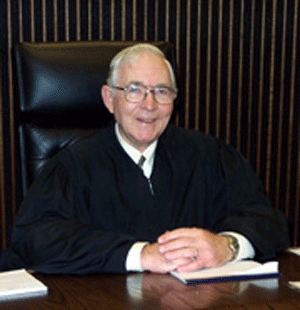 Judge Smith's mother's family settled on farms in Delmar Township, Tioga County, in the middle to late 1700's. His paternal grandfather emigrated from Ireland shortly after the potato famine and settled in Tioga County.
The Judge's parents moved to Williamsport in 1928. His father worked as a laborer for Swift & Company from 1928 until his retirement in 1962. His younger brother, Dr. Clifford O. Smith, graduated from Lycoming College, obtained his Ph.D. in psychology from Stanford University and returned to Williamsport where he taught at Lycoming College before entering private practice. While a private practitioner he accepted various assignments from the Lycoming Courts before moving to Wilmington, Delaware, in 1976.
In 1951 Clinton Smith graduated from the South Williamsport Area Junior-Senior High School with high academic honors, ranking first in his class. Upon graduation he received the American Legion School Award for outstanding academic and service achievement.
During his junior and senior high school years, Judge Smith developed a close relationship with Don L. Larrabee, who was a distinguished member of the Lycoming County Bar. Don Larrabee influenced Judge Smith's choice of profession more than any other individual. Don served as his scout-master during high school, employer (cutting lawns, gardening, etc.) during the summers, instructor at Lycoming College, preceptor during and after law school, law associate upon admission to the bar and at all times, a friend, advisor and mentor.
Judge Smith was graduated summa cum laude from Lycoming College in 1955. He was an active member of the Sigma Pi Fraternity. During college, he worked approximately 30 hours a week in the circulation department of the Williamsport Sun-Gazette Company. In addition to this, for a little over two years of this time, he had a morning Gazette and Bulletin paper route which included the Avco plant. He would arise at 5:00 A.M., deliver the route and sell an average of 500 papers a day at Avco. The profit on each paper was $.02 and the income generated from this endeavor was not insignificant for those days. This was the source of funds from which most of his law school expenses were paid.
The Judge graduated from the Dickinson School of Law in 1958. After taking and passing the Bar Examination in July of that year, he served a six-month clerkship with his preceptor, Don L. Larrabee. In September, 1958, he joined the Pennsylvania National Guard and started a six-month tour of active duty in November, 1958. Upon completing his active duty, he served the balance of his six years active Reserve obligation with the Guard and the U.S. Army Reserve.
At the end of his six-month clerkship, and upon motion of Don L. Larrabee, he was admitted to the bar of the several courts of Lycoming County on June 11, 1959. He immediately became professionally associated with Don L. Larrabee and practiced law with him until September, 1966, when he, Nathan W. Stuart, Bertram S. Murphy, and Henry G. Hager, 3rd, formed a partnership under the name of Stuart, Murphy, Hager & Smith. In later years Malcolm S. Mussina, Gary T. Harris and Clifford A. Rieders joined this firm.
He developed a very successful general practice with emphasis in the areas of commercial law, family law, real estate, estates and municipal law. He represented various municipalities, including his home borough of Duboistown, which he represented for over 15 years. He served as an assistant district attorney under Henry G. Hager, 3rd, from 1964 through 1968.
On the 10th day of July, 1980, the Pennsylvania Legislature created a third judgeship for Lycoming County. Governor Dick Thornburgh appointed a merit selection committee that consisted of statewide members and five members from Lycoming County. Of the eight applicants, three names were submitted to the governor and in December, 1980, he nominated Clinton W. Smith and sent his name to the Senate for confirmation.
Judge Smith was confirmed in May of 1981, shortly before the primary election. Because Judge Greevy chose not to seek re-election, there were two judicial vacancies for which four candidates were running in the 1981 primary. After a vigorous and spirited campaign, Judge Smith received the nomination of both the Republican and the Democratic parties, receiving the highest number of votes in both primaries. Robert J. Wollet also won the nomination of both parties, thus negating the necessity for a fall campaign.
Judge Smith was sworn in as judge of the Court of Common Pleas of Lycoming County on the 27th day of May, 1981. He began his 10-year elected term in January, 1982. On November 5, 1991, he was retained by the voters for a second 10-year term, and he became President Judge in January 1995, upon the retirement of Judge Raup. On November 6, 2001, he was retained by the voters for a third term. Judge Smith retired as President Judge on December 31, 2003 because he had reached the mandatory retirement age of 70 in 2003. Since leaving the Lycoming County bench, Judge Smith continued to serve as Senior Judge in the Commonwealth of Pennsylvania, until reaching the age of 78, in 2011.
As the President Judge for nine years his accomplishments included initiating the expansion of the court by increasing the number of commissioned judges from 4 to 5, formulation and implementation of the Family Court division, development and implementation of Drug Court, initiation of the 1 day – 1 trial jury selection system for jurors, and day certain criminal trial scheduling.
Judge Smith was very active in civic, social and charitable activities. He has served as a member of the Lycoming Foundation, on the Board of Trustees of Lycoming College, as a member of the Board of Directors for the Williamsport-Lycoming Chamber of Commerce, as a member of the Board of Trustees of the United Methodist Home for Children in Mechanicsburg, as a member of the Board of Directors of the Friends of the Court, as a member of the Lycoming County D.U.I Advisory Council, as a member and President of the Board of Directors of the Lycoming County Child Day Care Center, and as a member of Board of Directors for the Lycoming County Association for the Blind. He was a past president of the Ross Club. His Masonic affiliations included Lodge 106, F. and A. M., and the Williamsport Consistory. Additionally, he was a past member of the Loyalsock Township Planning Commission, a former member of Loyalsock Little League, and former coach of a Little League baseball team.
Judge Smith was a particularly involved member of the Pine Street United Methodist Church, where he was a Sunday School teacher for the high school class for 10 years and a member of the building committee after the church was destroyed by fire in 1977. He has held the following church offices: chairman of the administrative board, chairman of the council on ministries, chairman of the pastor/parish relations committee, chairman of the board of trustees and captain of the communion ushers.
Judge Smith died at his Loyalsock Township home on December 30, 2016. He was survived by his wife Mary Keliher Gibbs Smith and son, Christopher Patrick Smith.
Judge Robert James Wollet was born July 17, 1927, to a Williamsport family. His father, Harold E. Wollet, worked for Buckeye Foods. His mother, Sarah Margaret Snyder Wollet, descended from immigrant German farmers in Moreland Township.
Robert J. Wollet was educated in Williamsport, graduating from high school in 1945. While in classes there, he studied aircraft maintenance at the Technical Institute.
At age 17, he joined the Air Force Enlisted Reserve Corps, entering active duty Aug. 4, 1945. After basic training at Biloxi, Mississippi, he transferred to Chanute Field, Illinois, and was trained as a weather forecaster. In that capacity he served at Olmstead Air Force Base, Middletown, Pennsylvania, and later in Japan. In August, 1947, he prepared route forecasts for two pilots who were flying two Piper Cubs around the world.
Fifteen months later he returned home, and was discharged from service with the rank of technical sergeant on December 15, 1948. In the fall of 1950, during the Korean War, he was recalled to duty as chief weather forecaster at Greater Pittsburgh Air Force Base. His final discharge took place on September 19, 1951.
After his first discharge in 1948, he worked for Capital Bakeries as a bread route salesman. In 1949, be designed and built a miniature golf course in Memorial Park, owning and maintaining it for several years. In 1949 he entered Bucknell University, seeking a B.S. degree in commerce and finance. These studies were interrupted by his recall to duty in 1950, and in 1951, still in the Air Force, he attended the University of Pittsburgh. Discharged shortly thereafter, he completed one year at Lycoming College, then returned to Bucknell, receiving his degree in 1953. While at Bucknell he was elected to Delta Mu Delta, a national economics honorary society.
In September of 1953, Judge Wollet entered the University of Pennsylvania Law School, on a full term scholarship. He secured his juris doctor degree in 1956, and was ranked 28th in his class of 165. He served his clerkship in the Williamsport law offices of Michael J. Maggio and was admitted to the bar on February 19, 1957. His admission to the Pennsylvania Supreme and Superior Courts, Commonwealth Court and the Federal District Court soon followed.
The judge's parents being people of modest finances, he had to work his way through college and law school. In addition to the full term scholarship granted him for law school, he was of course eligible for benefits under the G.I. bill. Even so, he still had to work as a darkroom technician at the Williamsport Sun-Gazette, a photo lab worker at Curtis Publishing Co., Philadelphia a tool grinder for Avco in Williamsport; and in various carpentry positions. Thus he well knew manual labor, and acquired substantial carpentry skills. This skill he put to good use when he began to invest in real estate, later in life.
On April 19, 1952, Robert Wollet married the former Marguerite DiSilvo. Four children were born of the union: Nancy Lee, Robert Jr., Christine and Kimberly. Nancy worked for the Lycoming County Department of Children and Youth for several years, becoming director thereof in the spring of 1985.
After completing clerkship Judge Wollet practiced law in association with "Mike" Maggio until the latter's death in 1972. Thereafter he retained offices in the Fidelity Bank Building until 1977, when he moved to the Medical Arts Building, which he then owned. At that time Dudley Anderson, was employed by him. In January, 1980, the two formed a law partnership, which continued until Robert Wollet's elevation to the bench in 1982.
Because Judge Greevy chose not to seek re-election, and because a third judgeship had been granted to the County, there were two judicial vacancies for which four candidates were running in the 1981 primary. Both Judge Smith and Judge Wollet received the nomination of the Republican and the Democratic parties in the primary election and both were elected in the fall. Judge Wollet lost the coin toss and became the third in seniority behind Judges Raup and Smith. In January of 1992, the bench of Lycoming County formally expanded to three members for the first time.
While in private practice, Robert Wollet was active in public affairs, serving on drives for United Fund, Heart Association, Cancer Society and Lycoming College. He chaired the Lycoming County Blood Coordinating Committee in 1961-1962, and was director of the Heart Fund drives from 1967 to 1969.
He served as Legal Aid secretary in 1958 and solicitor for the Lycoming County Sheriff's Office, and was Lycoming County law librarian from 1959 to 1963. He served as special assistant attorney general for the Pennsylvania Liquor Control Board from 1963 to 1971, and as Lycoming County solicitor from 1972 to 1975, and again from 1980 to 1982. He was appointed solicitor for the Lycoming County Treasurer's Office in 1974, holding that post until 1982. He was reappointed in 1988 and held the post until the time of his death. He also served as solicitor for the Lycoming County Prothonotary from 1976 to 1979.
Judge Wollet belonged to High Street United Methodist Church, and was a member at various times of Kiwanis, the Moose Club, and the Wheel Club. Masonic affiliations included Dietrick Lamade Lodge 753, F. and A.M., the Scottish Rite Valley of Williamsport, Irem Temple, and Williamsport Shrine Club. Other memberships included the Ross Club, Antlers Club, and Red Run Rod and Gun Club.
Judge Wollet was a staunch Republican, active in political matters before becoming judge and after he left the bench. He served as secretary of the Lycoming County Young Republicans in 1958 and chairman in 1959, and as a member of the executive committee from 1960 to 1962. He was a member of the Young Republicans of Pennsylvania and administrator of District IV from 1958 to 1959. He was a state committee member in 1959 and 1962. He was president of the Young Republicans in 1959, a delegate to their state committee 1958 to 1961, and, in 1961-62 was solicitor for Young Republicans of Pennsylvania. He served as a delegate to the state Republican conventions of 1958, 1960 and 1962. He served as state legal counsel from 1960-62 and director-at-large from 1962-64. He was a Lycoming County Republican committeeman from 1958-61 and a member of the party's executive committee in 1958 and again from 1988 to present, and served as secretary from 1968 to 1980. He had been active in state and national Republican campaigns from 1958 to the present. In the 50's he was a Republican committeeman in the Sixth Ward, Third Precinct. For 12 years he was secretary of the Lycoming County Republican Committee. When William W. Scranton ran for governor, Robert Wollet was a co-chairman of the "Citizens for Scranton" campaign.
In April, 1984, the judge suffered a heart attack, and had successful open heart surgery at Robert Packer Hospital, Sayre, Pennsylvania, in which an artificial aortic valve was implanted. Several months later he was able to return to his court duties.
On January 4, 1988, Judge Wollet retired from the bench and re-entered private practice in Williamsport. His retirement prodded county and state officials to push for the addition of a fourth jurist in the county, when he cited the work load as one of the reasons for leaving the bench.
The judge was stricken with a heart attack on May 19, 1990 and died at age 62.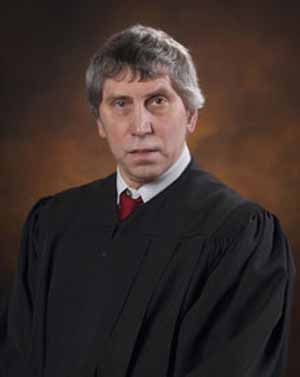 Judge Kenneth D. Brown was appointed Lycoming County Common Pleas judge on April 1, 1988 by Governor Robert Casey. He replaced The Judge Robert J. Wollet who stepped down January 4. 1988.
Judge Brown's name was submitted to Governor Casey, along with a number of other county attorneys, after being reviewed by a bipartisan merit selection committee composed of three Lycoming County attorneys and two private citizens. Judge Brown was age 39 when appointed by the governor. He was unanimously confirmed by the Pennsylvania Senate in June, 1988. He assumed his duties as Lycoming County judge on July 6, 1988.
Judge Brown is married to the former Colleen McNichol, a lifelong resident of Lycoming County. Colleen is employed part-time as a registered nurse at the Divine Providence hospital. The Browns have three children, Melissa, Colin, and Chris. They reside in Montoursville, Lycoming County, Pennsylvania.
Judge Brown is a graduate of the American University in Washington, D.C. While enrolled there, he majored in international relations, which was preparatory for the foreign services . Upon his graduation in 1970, he decided to seek a career in law and he entered the Rutgers University School of Law in Camden, New Jersey. He received his Juris Doctor degree from Rutgers in 1973.
After his graduation from law school, Kenneth Brown became an assistant public defender of Lycoming County and he served in this capacity for approximately three years. In 1977, he joined then District Attorney William Kieser, as an assistant district attorney, serving in that capacity about one and one half years. From1974 until 1978, as Judge Brown served first as assistant public defender and then as assistant district attorney, he participated in literally hundreds of criminal cases including, trials of numerous prosecutions for homicide.
In 1978, the future Judge Brown left the district attorney's office to join the law firm of Hager and Roesgen as an associate. In November, 1979, he was elected district attorney of Lycoming County and served in that office for four years, while maintaining his private practice of law, as the district attorney's position is a part-time position in Lycoming County.
As district attorney, Kenneth Brown prosecuted major criminal cases and coordinated county-wide efforts against drug traffic in Pennsylvania. He successfully implemented the first arrest in Pennsylvania in 1981 utilizing the 1978 Wiretapping and Electronic Surveillance Control Act against a multi-county drug sales conspiracy. His administration also participated in the seizure of significant quantities of drugs, including the taking of 600 pounds of marijuana in December, 1980. As a result of his drug trafficking investigative efforts, Judge Brown was the first Pennsylvania district attorney to be invited to present evidence by the Pennsylvania attorney general's office to the multi-county Grand Jury, sitting in Harrisburg, Pennsylvania. Through his work and that of his colleagues in the district attorney's office, well over 300 drug traffickers were convicted in the Lycoming County Courts during his tenure. When he left that office, Ken Brown received commendations from both the Williamsport Fraternal Order of Police and the Lycoming Law Enforcement Association.
In November, 1983, Mr. Brown did not seek re-election as district attorney but returned to full time practice with the law firm of Roesgen, Larrabee and Brown in January, 1984. In private practice, he specialized in civil litigation until his appointment to the bench in 1988.
Judge Brown was elected to a full 10-year term in 1989 and again in 1999. He became President Judge in 2004 upon the retirement of Judge Clinton W. Smith. At the end of his term in January 2011, Judge Brown became a senior judge, and he continues to serve in that capacity.
He was born April 25, 1948, in New York City, New York. He enjoys athletics and is an avid basketball player and runner. He has served as an assistant soccer coach in the American Youth Soccer Organization in Montoursville. Other members of his family have been sports-minded; his grandfather and great-uncle were all-American college football players at the University of Vanderbilt in Tennessee. The judge has one brother, Stanley J., who is also an attorney practicing law in Washington, D.C. His father, Innis Brown, lives in New Hyde Park, New York, and his mother is deceased.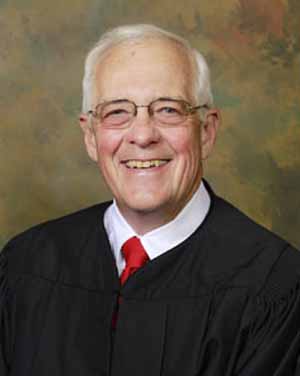 William Stewart Kieser was born on January 23, 1944, in Williamsport, son of Renabelle and the late William Kieser. Judge Kieser was first elected in 1991, after the fourth Lycoming County judgeship was established. In a strongly contested race, Judge Kieser won the nomination of both parties in the primary election. In 2001, he was retained by a large majority.
Judge Kieser is a Williamsport High School graduate. He also graduated from Lycoming College with a Bachelor of Arts degree in 1965 and from Dickinson School of Law with a Juris Doctor degree in 1968.
After returning to Lycoming County, he was hired as assistant district attorney, in which position he served from 1969 to 1977. After District Attorney Allen Ertel was elected to Congress, he was named district attorney, and served in that position from 1977 to 1979. Thereafter he entered private practice, where he remained until his election to the Court of Common Pleas.
He has served as administrative judge for Juvenile Court and on the DUI Advisory Council, Domestic Violence Task Force, and Victims of Crime Advisory Board. He is a member of the Pennsylvania Conference of State Trial Judges.
Judge Kieser is a member of Trout Run UMC, Williamsport District. He is a lay leader, certified lay speaker and a Sunday school teacher. He formerly was a trustee chair, administrative council chair, building committee chair, and finance committee chair. He also serves on the Board of Ordained Ministry and formerly served on the Council of Finance and Administration, Christian Asset Management Committee, and The Stewardship Foundation Board.
Judge Kieser is married to the former Virginia E. Eick. He and his wife have four children, Ann, William, Robert, and Katharine.
Judge Kieser retired from active service in January 2009, and he served as a senior judge for a number of years.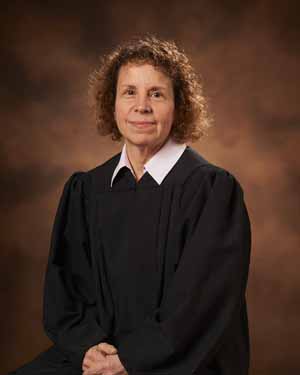 Nancy L. Butts was born February 16, 1958, in Philadelphia, Pennsylvania. She graduated from Neshaminy High School in 1976 and Lehigh University in 1980. Judge Butts attended California Western School of Law, where she obtained her Juris Doctor degree in 1985.
Judge Butts worked as an assistant public defender in Lycoming County from 1986 to 1987 and served former President Judge Clinton W. Smith as his law clerk from 1987 to 1989. She was associated with Charles A. Szybist, Esq., in Williamsport from 1989 to 1990. At the time of her election to the bench in 1995, Judge Butts was an assistant district attorney in Lycoming County, where she had served since 1990.
Judge Butts was elected to the bench in 1995 and is the first woman member of the Lycoming County court. Interestingly, her opponent in the 1995 election was Cynthia Ranck Person, so a female presence on the bench was all but certain before election day. She was retained by the voters in 2005 and 2015 by substantial margins.
Active in the Old Lycoming Volunteer Fire Department, she is a trained EMT, in which field she worked for the Susquehanna Health System from 1992 to 1995. Judge Butts is a member of Phi Alpha Delta Law Fraternity and Delta Kappa Gamma Society International professional honorary society and is also listed on the National Register of EMTs. She serves as an instructor for Pennsylvania State Fire Academy. Judge Butts is recognized in Who's Who in American Law Students and Who's Who in American Law.
Judge Butts became President Judge of the judicial district in January 2010.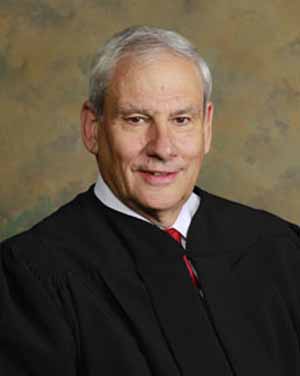 Dudley N. Anderson was born on July 30, 1946 in Wilmington, Delaware, son of Alfred H. and Phyllis Anderson. He graduated from Lycoming College in 1968. His legal training was obtained from Widener University, where he was awarded a Juris Doctor degree in 1975.
Judge Anderson served in the U.S. Army from 1968 to 1970.
From 1976 to 1997, he engaged in the general practice of law in Williamsport with the firm of Anderson and
Mathers with an emphasis in civil law. He was been an active member of the Williamsport community having served a term on the Williamsport City Council and service to numerous civic and charitable organizations.
In 1997 he was elected judge of Court of Common Pleas of Lycoming County. He was retained for a second term in 2007. He retired from active service in January 2018, and presently serves as a senior judge.
While a Judge, he served two terms on the Statewide Ethics Committee for the Pennsylvania Conference of Trial Judges and as Vice-President and President of the Pennsylvania Conference of Trial Judges.
Judge Anderson is married, with 2 children.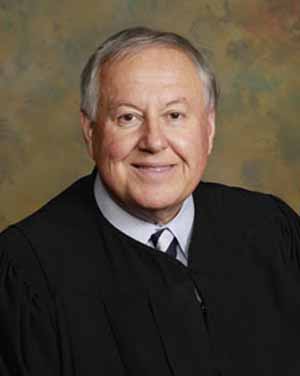 Richard A. Gray was born in Williamsport, PA on September 13, 1948 and grew up in Loyalsock Township. He graduated from Loyalsock Township High School, and received his undergraduate degree from the Pennsylvania State University in 1970, magna cum laude. While at Penn State he was elected to Phi Beta Kappa. After serving in Viet Nam while in the United States Army, he graduated from the Dickinson School of Law, Carlisle, PA in 1975.
After law school, Judge Gray served a judicial clerkship with the late, James S. Bowman, President Judge of the Commonwealth Court of Pennsylvania. In 1976, he returned to Williamsport where he joined the firm of Mitchell & Mitchell. At the time of his election to the Bench in 2003, he practiced with the same firm, which was then known as Mitchell, Mitchell, Gray & Gallagher.
In private practice, Judge Gray engaged in civil trial practice, regularly trying cases in Lycoming and surrounding counties. He also represented several municipalities as solicitor.
Judge Gray is very active in community affairs and has been involved in civic organizations, charitable organizations, and his church. He was elected to three terms as School Director for the Montoursville Area School District and was serving as its President when he joined the bench.
In the election of November 2003, Judge Gray, the Republican nominee faced Democrat nominee Charles Greevy, III, the son of former Judge Charles Greevy, Jr. He took office in 2004. Judge Gray was retained in 2014. In June of 2018, Judge Gray took senior status and served as a senior judge for several years.
Judge Gray is married to the former Letty Wharton, also a Williamsport native, and the family resides in Montoursville. The Grays are parents of three daughters.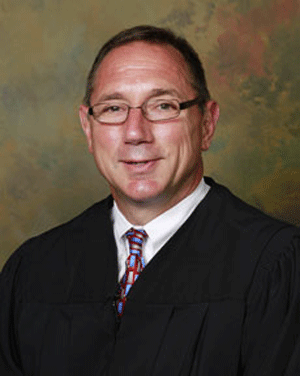 Judge Mark Lovecchio was elected to the bench in 2009 and took office in January 2010.
Judge Lovecchio was born in Philadelphia, Pennsylvania on August 28, 1958. He grew up in Monroe County, Pa. and graduated in 1976 as the valedictorian of his high school class at Notre Dame High School in East Stroudsburg. He received his undergraduate degree from Princeton University in 1980 and graduated cum laude from the University of Pittsburgh Law School in 1984. While in law school, he served as the managing and topics editor of the Pittsburgh Law Review. He graduated from law school with honors and a Juris Doctorate. He was admitted to practice in Pennsylvania in 1984.
Judge Lovecchio spent his first three years of practice with a large Pittsburgh law firm before moving to Williamsport where he spent 22 years in the firm that is now known as Campana, Lovecchio & Morrone. He was managing partner for fifteen years.
Active in the community, Judge Lovecchio is a member, volunteer, and CCD teacher/presenter at Mater Dolorosa Church and Ascension Church. He is a member of the National Eagle Scout Association and a certified USSF soccer referee. He has coached high school soccer over the past twenty years. He is the creator, volunteer president, and Director of Coaching for Balls Mills Soccer club. He is the past President and was a longtime board member of the Williamsport Regional YMCA.
Judge Lovecchio was previously a Board member for the former Susquehanna Legal Services, Community Alliance for Progressive Positive Action (CAPPA) and the Center for Independent Living. In 2008, he was the recipient of the Making a Difference Award for Dedication and Unwavering Commitment to the Center for Independent Living. He was a member of the implementation team for Lycoming County's first Drug Court as well as a member of Lycoming County's first Juvenile Drug Court. He is the creator, developer, and court-appointed Master for Lycoming County's first Underage Drinking Court.
Judge Lovecchio retired from the bench in 2021 and is currently of counsel with the McCormick Law Firm.
A member of the Lycoming Law Association since 1987, Judge Lovecchio is a longtime member of the Bench Bar Committee.
The Judge resides with his wife, Angela, an attorney, and has three children, Francis, Peter and Louise.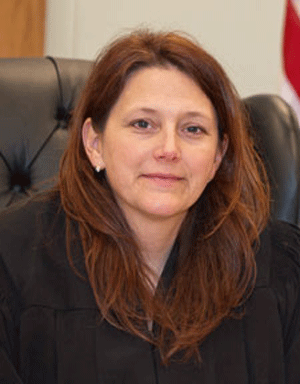 Judge Joy McCoy was elected to the bench in 2009 and took office in January 2010.
Born in Williamsport in 1967, Judge McCoy is a 1985 graduate of Williamsport Area High School. She received her undergraduate degree from Elmira College in criminal justice in 1989. She spent a year studying law at the University of Edinburgh, Scotland.
Judge McCoy was first employed at McNerney, Page Vanderlin & Hall as a college intern in 1988 and became an associate attorney with the firm upon her graduation with a law degree from Franklin Pierce Law Center in Concord, N.H. in 1993. She became a partner at the firm in 1998.
Judge McCoy has been a member of the Lycoming Law Association since 1993. She was chair of the 2009 Law Day Committee and the 2002 recipient of the Equal Justice to Access Award. She served on the Executive Committee of the Law Association from 2004 through 2008. She also served for a number of years on the Bench Bar Committee, as the bar's family law representative.
Judge McCoy retired from the bench on January 28, 2022, to take a position as Senior Vice President and Chief Legal Officer of Little League International.
Judge McCoy and her husband, Edward A. McCoy, a county detective, have two children, Collin and Abigail.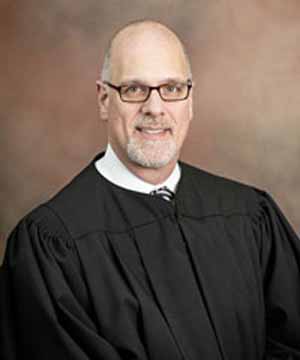 Judge Eric R. Linhardt was elected to the bench in 2017 and took office in January 2018.
Judge Linhardt was born at the Fort Muncy Army Hospital, Ft. Leavenworth, Kansas where his father was a Captain in the Army. He received his bachelor's degree in Philosophy and Political Science from Union College in Schenectady, New York, and his law degree from the George Washington University in Washington, D.C.
In 1992, he became a member of the Lycoming Law Association and began his legal career at the Lycoming County Public Defender's Office. He then worked as a civil trial attorney with the Williamsport law firm of Mitchell, Mitchell, Gray and Gallagher before opening his own practice in 1995. For several years, Linhardt also acted as guardian ad litem through the Lycoming-Clinton Joinder Board, representing nearly all of the dependent children of Lycoming County in court proceedings.
Judge Linhardt was elected Lycoming County District Attorney in 2007 and was reelected in 2011 and 2015. Linhardt sat on the Executive Committee of the Pennsylvania District Attorneys Association, and was a board member of the Lycoming County Criminal Justice Advisory Board, board member of Project Bald Eagle, Secretary of the Lycoming County Prison Board, and past board member of the Lycoming Health Improvement Coalition.
He and his wife, Elizabeth, have two daughters. They are members of Congregation Beth El and reside in the city of Williamsport.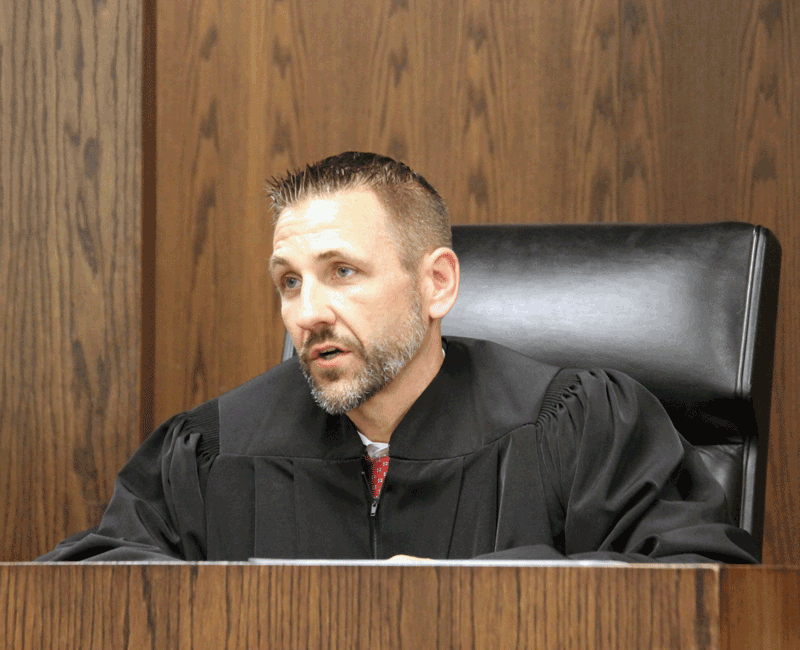 Judge Ryan M. Tira was appointed to the court in June 2019 by Governor Tom Wolf and confirmed by the Senate on June 27, 2019. This occurred after he ran as a candidate for judge in the May 2019 primary election, and was nominated by both political parties. He took the oath of office on September 4, 2019. In the November 2019 election, he was elected to a full term.
Judge Tira was born in 1976 and raised in Montoursville, He attended Montoursville schools and earned his Bachelor of Arts in Government and Environmental Studies from Franklin & Marshall College in 1999. He received his law degree from Temple University Beasley School of Law in Philadelphia in 2002.
In August 2002, he joined the law firm of McNerney Page Vanderlin & Hall as an associate attorney and became a partner in January 2007. At McNerney Page, he developed a practice centered around serving solicitorships for county, borough and township governments.
Judge Tira served as president of the Lycoming Law Association in 2017, and was a member of the executive committee for 7 years.
He has been active in the community in a number of capacities: big brother through Big Brothers, Big Sisters of Lycoming County, director and coach of John Bower League basketball teams, coach, South Williamsport Area School District's 8th grade boys basketball team, Montoursville Youth Football and Cheer League Board of Directors & League Commissioner, committee person for Lycoming County's YoungLife Student Ministry, Board of Directors for K's for Cancer, Montoursville Kiwanis Member, Leadership Lycoming (2006 graduate), Leadership Lycoming Chair of Community Projects, board of directors for the Williamsport-Lycoming Chamber of Commerce and as assistant secretary/treasurer, Williamsport Regional Airport Authority Board.
Judge Tira is married to Andrea, and is the father of four children.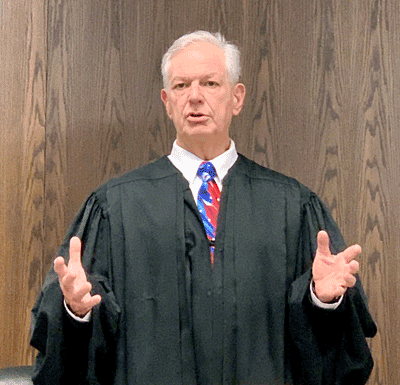 Judge William Carlucci was appointed to the Lycoming County Court of Common Pleas by Governor Tom Wolf in the spring of 2022, and on July 8, 2022, the Pennsylvania Senate confirmed the nomination by a vote of 49-1. Judge Carlucci took the oath of office on August 5, 2022. He succeeded to the position previously held by Judge McCoy.
Judge Carlucci was born in 1955 in Scranton, Pennsylvania. He attended Lycoming College (B.A. 1976) and Temple University (J.D. 1979). He was admitted to the bar of the Supreme Court of Pennsylvania in 1979, to the bar of the U.S. District Court, Middle District of Pennsylvania in 1980, to the bar of the Supreme Court of the United States in 1988, and to the bar of the United States Court of Appeals for the Third Circuit in 1991.
The Judge served Lycoming County as an assistant district attorney from 1981-1985, was the president of Lycoming Law Association in 1992, and was a member of the Board of Governors of the Pennsylvania Bar Association from 1993-1996 and 1999-2002 and 2003-2007, and was a member of the Board of Directors of the Pennsylvania Bar Institute from 2002-2005. In 2005-2006, Mr. Carlucci served as the President of the 29,000 member Pennsylvania Bar Association.
He was previously an associate in the office of Henry Perciballi (1979-81) and most recently a partner of the firm of Elion Wayne Grieco Carlucci & Shipman, from 1985 to 2022.
Judge Carlucci has served with a number of civic and community organizations, including as past president of the Kiwanis Club of Loyalsock Township, a member and president of the Loyalsock Volunteer Fire Co. No. 1, Loyalsock Township Planning Commission, Ski Sawmill Ski Patrol, and the Loyalsock Township School District School Board. He is a lifelong member of the Boy Scouts of America, and has served as an adult volunteer and on the executive board of the Susquehanna Council. He is a parishioner of the Church of St. Ann. He is certified as an emergency medical technician.
The Judge is married to the former Christine Vanderlin and they have three children.
[Contents] [Last-Part 6] [Next-Part 8]