LLA Supports Lawyer Advertising Campaign
Posted on March 28th, 2007 at 12:00 AM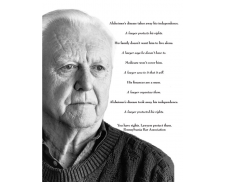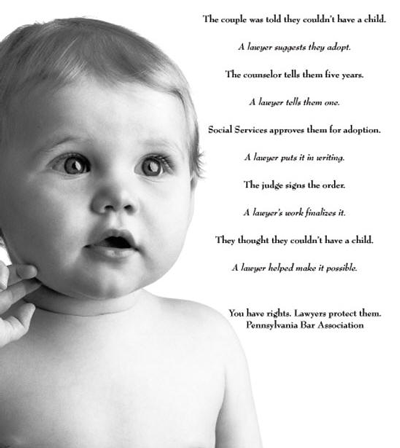 The Lycoming Law Association has opted to participate in a first-ever statewide lawyer advertising campaign developed by the PBA. The advertisements began hitting the television and radio airwaves on April 9 and will continue running into early May. A second campaign will run this fall.
The "You Have Rights. Lawyers Protect Them." commercials communicate positive messages about lawyers. The PBA Public Relations Task Force Implementation Committee developed the series of 30-second TV spots highlighting how lawyers protect the rights of the public.
"Our advance showing of these commercials at local stops on the Tour de Pennsylvania last fall garnered widespread praise from PBA members," said PBA President Kenneth J. Horoho Jr. "The key now is to share these commercials with the public. Our partnership of the PBA, the Pennsylvania Bar Trust, and our county bar associations will allow us to unveil these commercials throughout the state and will help to promote public confidence in our profession."
The PBA is investing $400,000 in the two campaigns, an amount that includes a generous grant from the Pennsylvania Bar Trust.
During the annual seminar of the Conference of County Bar Leaders held in February, Horoho strongly encouraged county bar associations to contribute to the campaigns. At press time, in addition to the Lycoming Bar, the following counties indicated that they would participate: Allegheny, Beaver, Bucks, Butler, Cambria, Cameron, Centre, Clinton, Erie, Indiana, Lawrence, Montgomery, Mercer, Monroe, Pike, Schuylkill and Washington.
For an investment of $7 per PBA member, participating local bar associations' names will be included in the spots and their additional dollars will be used to purchase more commercial time on stations covering participants' counties. The PBA is working with a professional media buyer to purchase the air time and to secure extras, including Web placements and lawyer interviews, in some media markets.
The commercials can be viewed by clicking the links:
Additional Photos