Past Presidents Photographed
Posted on December 6th, 2018 at 7:46 PM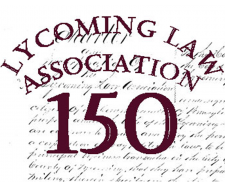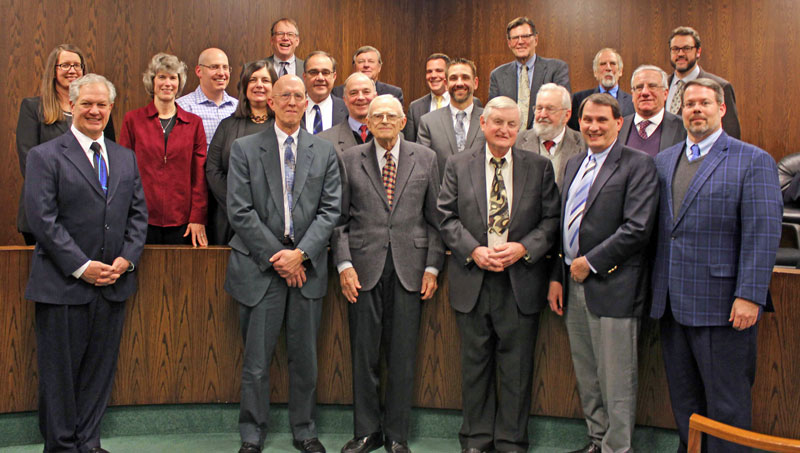 In 2019, the Lycoming Law Association will be celebrating the 150th anniversary of its formation. Many events are being planned for the celebration, including the release of an updated history volume.
Over its history, many lawyers have served as president. In anticipation of the anniversary, past presidents were invited to be photographed, after the December 2018 bar admission ceremony. Twenty-one past presidents were able to participate.
Presidents appearing in the photograph: Bill Carlucci, John Pietrovito, Bob Wise, Scott A. Williams, Paul Roman, Mike Wiley, Jen Heverly, Tammy Taylor, Brian Bluth, Tammy Weber. Gary Weber, Tom Waffenschmidt, Fred Holland, Mike Collins, Bob Cronin, Ryan Tira, Jack Humphrey, Skip Greevy, Jon Butterfield, Norm Lubin and Christian Frey. Bob Wise served the longest ago - 1969. Christian Frey will serve in 2019. That is a 50 year span of service!
The last attempt to photograph past presidents occurred in 2008, when the group was honored at the annual banquet. Many new faces are found in the 2018 photograph - and many appear in both photographs.
The group certainly will agree that it is an honor to serve as president of this great organization.