Events Commemorate the 150th Birthday of the LLA
Posted on May 7th, 2019 at 10:18 PM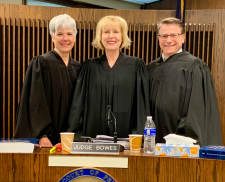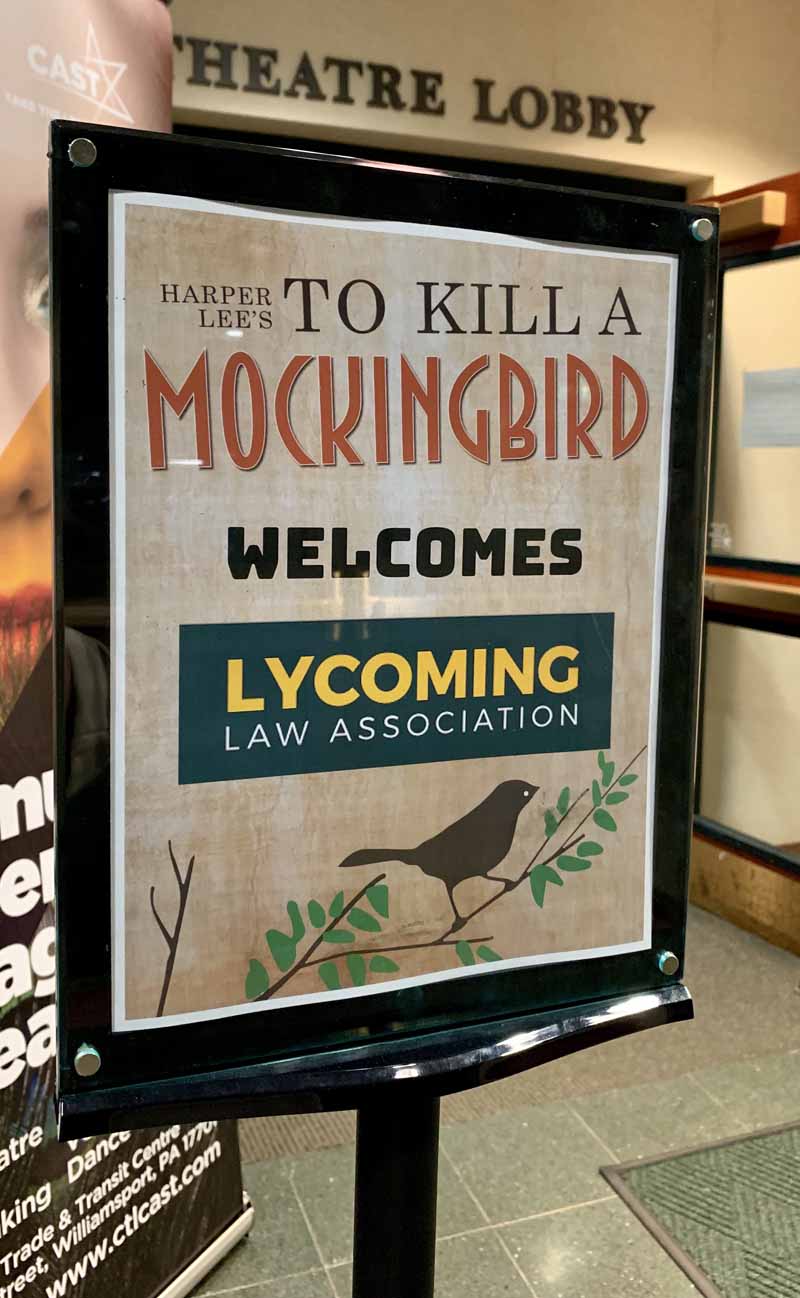 A number of events are scheduled for 2019 to help commemorate the 150th birthday of the Lycoming Law Association. This week, two of those events came to pass.
A special session of the Superior Court was held in the Lycoming County Courthouse on May 6 & 7. Judges Mary Jane Bowes, Judith Olson and Victor Stabile presided in courtroom 1 of the Lycoming County Courthouse, hearing arguments in multiple cases pending in the middle district of Pennsylvania. These sessions were, of course, attended by the litigants' attorneys, but also by member attorneys who desired to observe, members of the public and students learning about the courts.
After the first day of argument, the Superior Court judges were entertained at dinner by members of the bench and bar at The Old Corner tavern. Later, the judges, many members of the bar and also winners of the Law Day Essay & Art Contest attended a well acted performance of To Kill a Mockingbird at the Community Theater League. A reception took place in the lobby before the performance and during the intermission.
The following day, Judges Bowes, Olson and Stabile taught a CLE session on Appellate Law Hot Tips. The session was most useful to those who appear in appeals court.
These events were a wonderful kick-off to the Association's birthday celebration.
Additional Photos