Montoursville's Mock Trial Program Supported by LLA Members
Posted on December 12th, 2019 at 8:32 AM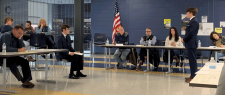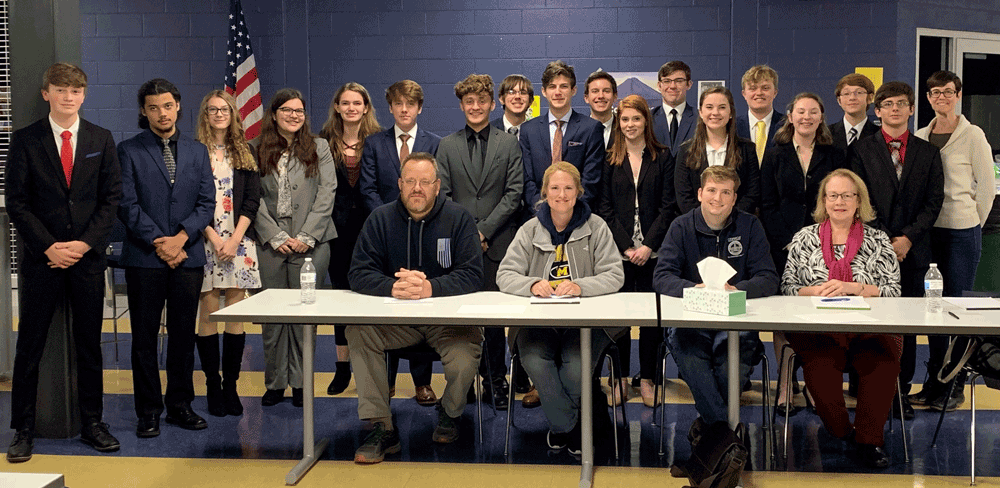 On Sunday, November 24, 2019, members of the Lycoming Law Association volunteered to serve as scorekeepers for Montoursville's High School Mock Trial team. The students who participated were auditioning for various roles on the mock trial team. Some of the students will be playing the role of attorney, while others will be witnesses, in a simulated trial.
The mock trial experience helps high school students prepare for future carreers in the legal community. Indeed, many Pennsylvania lawyers participated in high school mock trial before deciding to attend law school. The Montoursville team is presently the only high school team in Lycoming County.
The LLA and the LLA Foundation are pleased to support Montoursville in this worthy extracurricular activity.
The LLA Members who volunteered were Nicole Ippolito, Angela Lovecchio, John Pietrovito, Adrianne Stahl, Brandon Griest, Kristine Waltz, Morgan Madden, Judge Skip Arbuckle and Judge Marc Lovecchio.