PBA Presents Award to Mussina for Longstanding Membership
Posted on May 28th, 2019 at 9:45 PM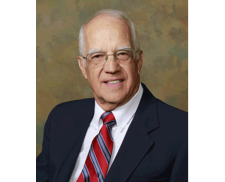 HARRISBURG (May 28, 2019) — The Pennsylvania Bar Association has presented awards that recognize outstanding leadership in the legal profession and extraordinary service and longstanding membership in the association.
PBA Fifty-Year Member Awards recognize lawyers who have been association members for five decades.
The awards were presented on May 17 during the association's Annual Meeting at the Lancaster Marriott at Penn Square in Lancaster.
Malcolm S. Mussina, Montoursville, a long-time Lycoming Law Association member, was presented with a Fifty-Year Member Award. Mussina was also recognized by the LLA in January for his 50 year membership in the LLA.