Quizzo!!!
Posted on November 21st, 2019 at 10:54 PM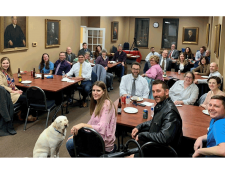 Members and friends gathered at the LLA office for a lively game of Quizzo. A team exclusively composed of Lycoming County judges put extra pressure on the teams - but the friendly competition never sucombed to concerns of showing up the judges.
In the end, the judicial team did not win - and all enjoyed the social event.
Additional Photos