Charles F. Greevy, Feted for 50 Years at the Bar
Posted on January 15th, 2020 at 10:41 PM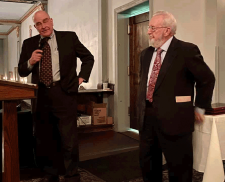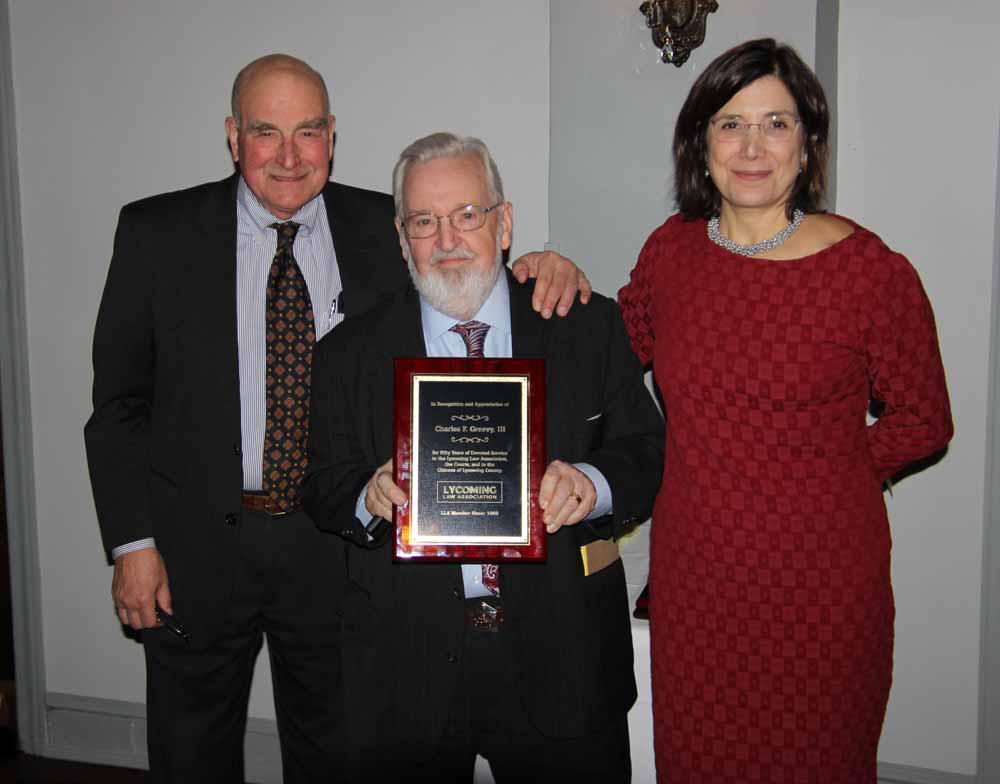 Richard Nixon was just entering the White House in 1969 when Charles "Skip" Greevy first entered a courtroom as an attorney. Fifty years has passed, and much has changed in the world and in Lycoming County, but Skip Greevy is still practicing law in his home town. That feat was recognized by the members of the Lycoming Law Association at the 2020 annual banquet.
Skip Greevy was introduced by long-time friend Ed Mitchell. He was admitted to the Bar in the fall of 1969 by a bench that included his father Charles Greevy Jr. and Thomas Wood. He first worked for a firm known as Greevy, Knittle and Mitchell and is now a partner with Mark Taylor in the Greevy & Taylor firm.
Ed outlined a long list of legal accomplishments that distinguished Skip's career, including an argument and victory in the U.S. Supreme Court. As the time he was the solicitor for the Lycoming County Children & Youth office, a position he held for many decades. He served as LLA President in 1997 and as the long-time chair of the History Committee.
Skip talked about his family's extensive influence in the Lycoming County legal community over the last century, with seven members having been admitted to the county bar. He acknowledged the good relationships he has had with members of the bar, and his appreciation for the profession in which he has spend much of his adult life..