LLA Attorneys Rappel for Charity
Posted on September 22nd, 2020 at 8:21 PM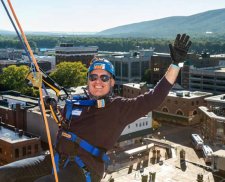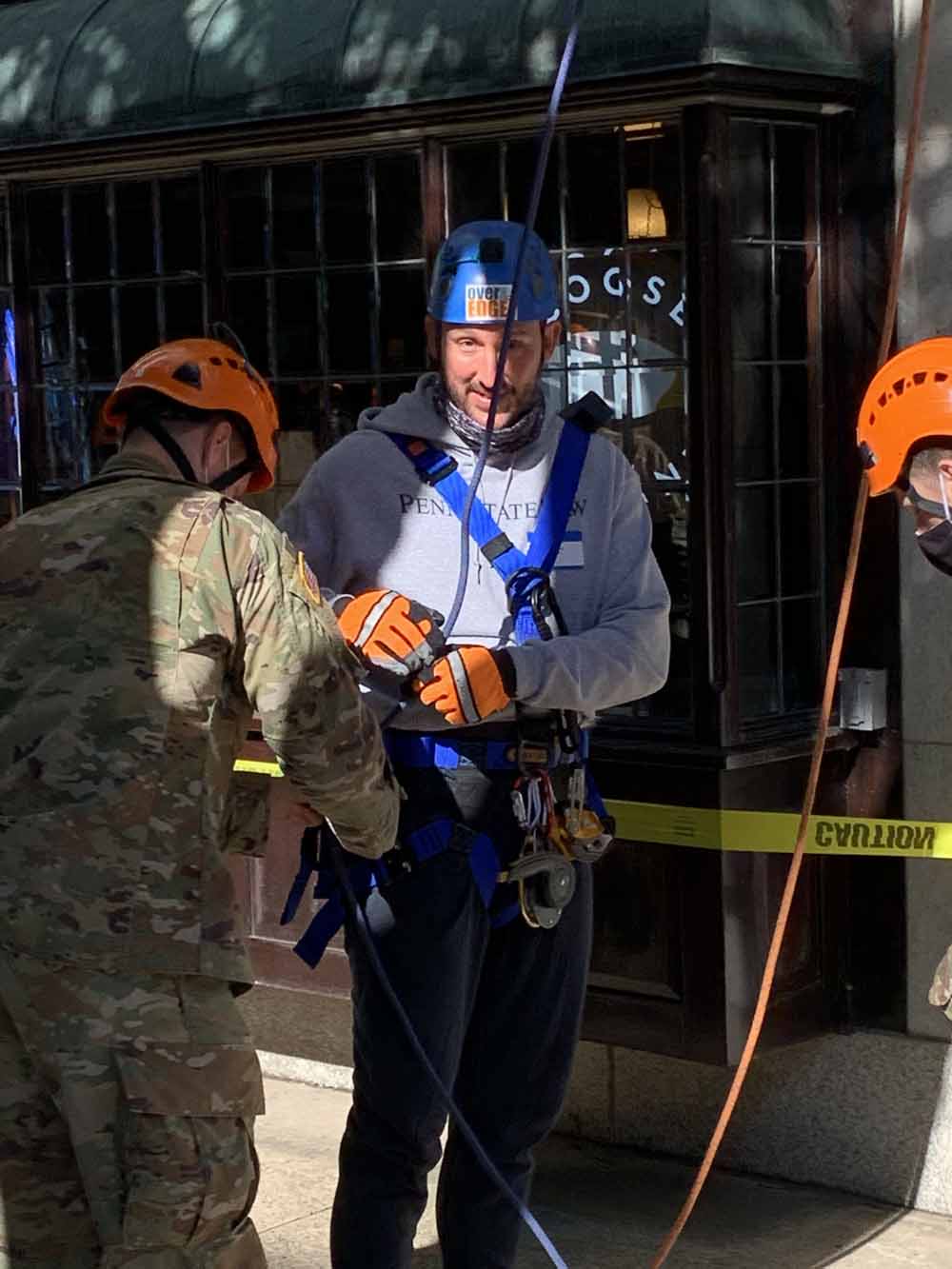 Some lawyers are known for making daring moves in the courtroom. But this past weekend, two Lycoming Law Association attorneys steeled their nerves for a different level of adventure.
LLA attorneys Brian Bluth and Matt Welickovitch participated in the "Over the Edge" challenge, which has been described as a "daring urban adventure." They earned funds for local charities by rappelling down the side of the Genetti Hotel in Williamsport. The effort started on the roof and ended on the sidewalk. During the event, trained volunteers offered support and controlled the ropes at both ends.
Each of the participants committed to raising at least $1000.00. The funds benefitted the Williamsport Area School District Education Foundation, River Valley Regional YMCA and YWCA Northcentral PA. Over $40,000 was raised during the event.
In explaining his motivation, Matt explained, "I love the Y, and am thankful for everyone who donated to help this wonderful organization. Can't wait to do it again next year! Thanks for encouraging me to give it a go Judge Arbuckle!"
Well done Brian and Matt.