Toys for Lycoming County Children
Posted on December 13th, 2020 at 9:25 AM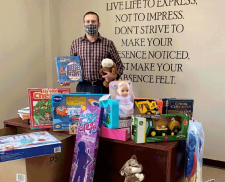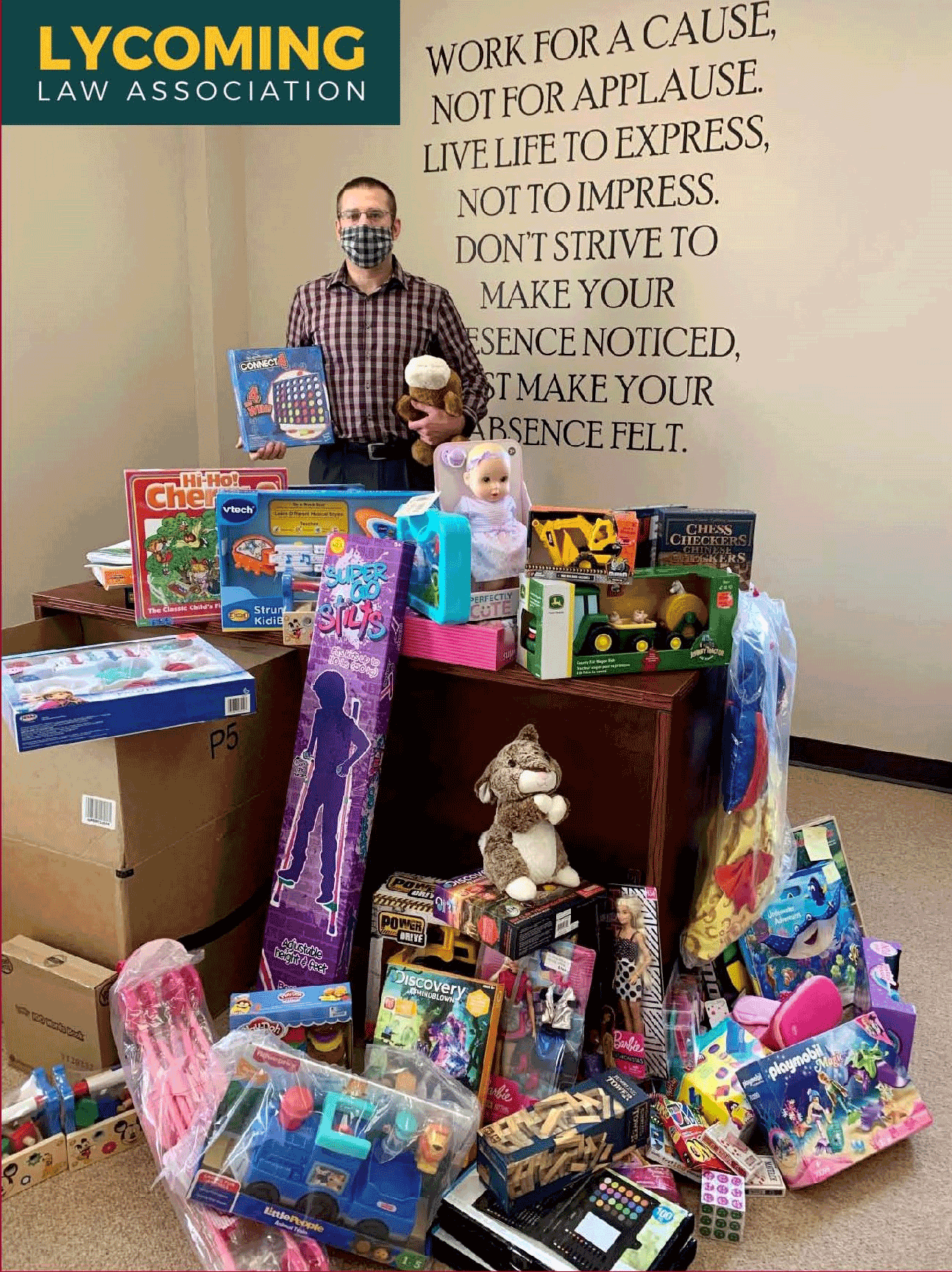 For several hours on Friday, December 11, 2020, Corey Mowrey sorted through hundreds of toys, books and clothing items that Lycoming Law Association members and staffers donated to the annual Angel Tree holiday toy drive. You will be pleased to know that collectively the LLA is able to provide gifts to 31 children in Lycoming County's CASA program and contribute to the Salvation Army, which is providing gifts for 386 families (750 children) locally this holiday season.
The photo is of Corey with a very small fraction of the donated items.
Thank you all for your contributions!