LLA Anniversary Celebrated With Book Release
Posted on January 25th, 2021 at 8:43 PM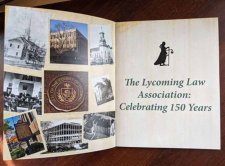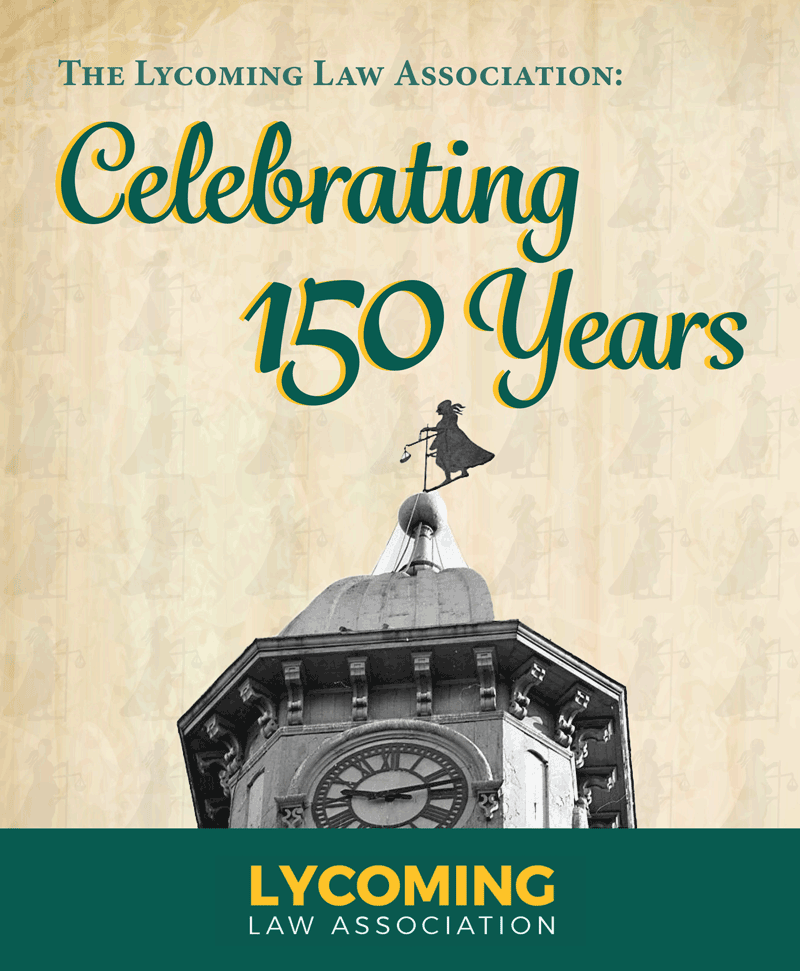 According the Anspach volume, Historical Sketches of the Bench and Bar of Lycoming County, "the first meeting [of the Lycoming Law Association] was held in the United States Marshal's office following the decree of the County Court dated January 25, 1870." That decree established the Association that has now endured for 151 years as the professional organization of Lycoming County lawyers.
In 2020, the Association celebrated its 150th birthday. It is fitting, then, that on the date the celebration came to a close, the Association was able to release a volume of photographs and historical material to commemorate its anniversary. The book, fittingly entitled, The Lycoming Law Association: Celebrating 150 Years was created through the efforts of the History Committee.
The book was released after the Judge Tira portrait unveiling, at an outdoor ceremony in front of the Lycoming County Courthouse.
Articles relating to the inner workings of the bar were written by members of the committee. Historical photographs were obtained from the archives of the Williamsport Sun-Gazette, The Thomas T. Taber Museum, the Grit and other online sources. The Lycolaw Website photograph archive (Gary Weber) and photographs of current monuments taken by Michele Frey are also used extensively in the book.
While several members of the Association were involved in gathering and writing material for the book, the primary editors for the volume were Tammy Taylor and Michele Frey. It is due to their efforts over the last year that this project was completed. It was a monumental task!
The seminal history of the Bench and Bar edited by Marshall Anspach in 1961, is heavy with history and biography. The History Committee was not looking to duplicate that effort in the 2020 volume - rather the new volume was intended to be rich with photographs, and an easier book to read (less dry, some might say). You will find that this goal was successfully accomplished.
All members of the Association will receive a copy of the volume, at no cost.
Additional Photos