Local Attorney Joins Juvenile Rules Committee
Posted on February 16th, 2021 at 8:51 PM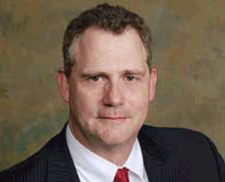 Lycoming Law Association member Michael A. Dinges was appointed by the Pennsylvania Supreme Court to the Juvenile Court Procedural Rules Committee. The appointment, made by per curiam order issued February 16, 2021, continues for a 6 year term.
According to the official website of the committee, "[t]he Juvenile Court Procedural Rules Committee advises the Supreme Court on matters relating to the procedural rules governing actions for juvenile delinquency and dependency courts. The primary goal of the committee is to simplify juvenile delinquency and dependency law practice by recommending new rules or amendments to existing procedural rules."
Lycoming County is already represented on the committee. Judge Joy Reynolds McCoy has been Chair since January 2020 and has been a member since September 1, 2015.