2022 County Bar Recognition Awarded to LLA
Posted on March 2nd, 2022 at 9:16 PM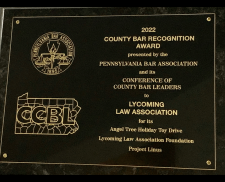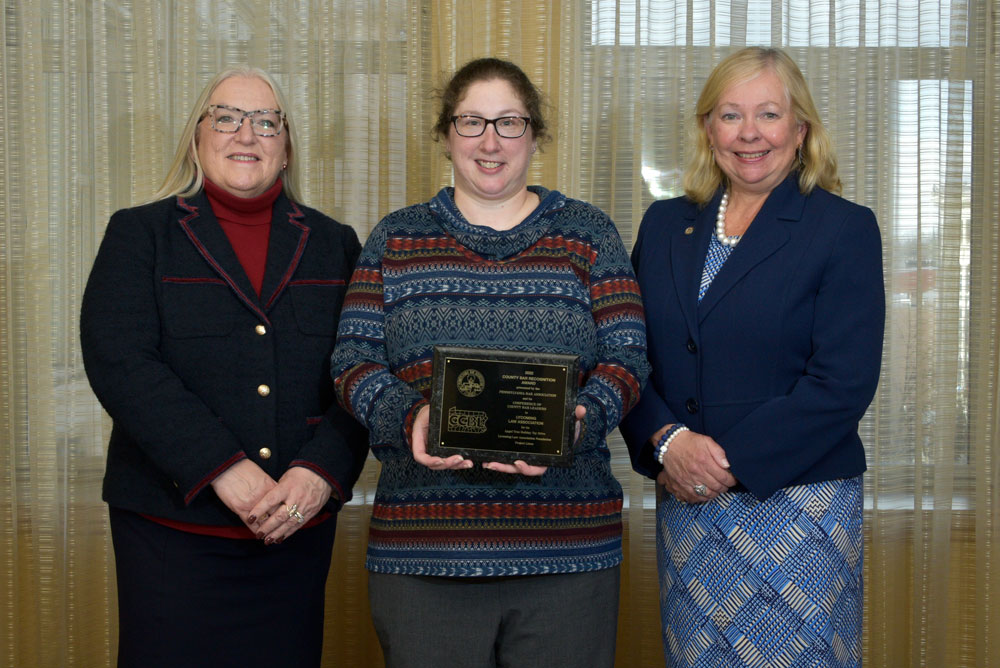 HARRISBURG (Feb. 25, 2022) -- The Pennsylvania Bar Association (PBA) presented County Bar Recognition Awards to 23 local bar associations during the 56th Annual Seminar of the Conference of County Bar Leaders on Feb. 25 in Lancaster.
The awards, which are non-competitive in nature, annually recognize bar associations throughout Pennsylvania for projects that improve the legal profession, justice system and community.
"PBA is honored to highlight the numerous local bar association projects and programs aimed at improving communities and the legal profession," said PBA President Kathleen D. Wilkinson. "We commend the many dedicated volunteers who serve as an inspiration for others to participate in future endeavors that can benefit Pennsylvania residents."
The following county bar association received an award for notable projects and programs: Lycoming Law Association: Angel Tree Holiday Toy Drive, Lycoming Law Association Foundation, Project Linus.
The Conference of County Bar Leaders, whose membership includes leaders from county bar associations throughout the state and from PBA, organizes a yearly educational conference focusing on the exchange of innovative bar association projects and ideas, and on the development of mutually beneficial relationships among bar leaders who improve the legal profession.
Founded in 1895, the Pennsylvania Bar Association strives to promote justice, professional excellence and respect for the law; improve public understanding of the legal system; facilitate access of legal services; and serve the lawyer members of the state's largest organized bar association.