Carlucci Sworn-in as Judge
Posted on August 6th, 2022 at 3:48 PM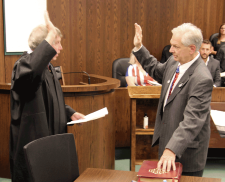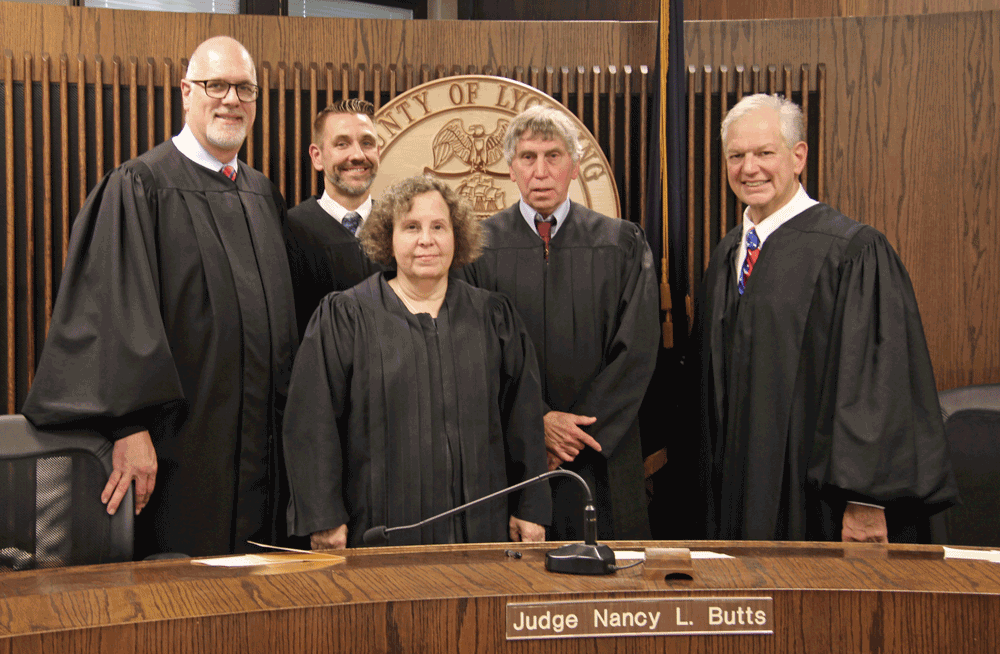 On August 5, 2022, William Carlucci entered into the office of Judge of the Court of Common Pleas of Lycoming County in a ceremony conducted in courtroom 1 of the Lycoming County Courthouse.
Judges Nancy Butts, Eric Linhardt and Ryan Tira and Senior Judge Kenneth Brown presided over the ceremony. The gallery was filled with friends, family and well-wishers.
The oath was given by Senior Judge Brown, a mentor and former employer of Judge Carlucci. He was "robed" by his children.
In emotional remarks given after the oath, Judge Carlucci thanked those who brought him to this point in his career. He expressed particular gratitude to Judge Brown, who as district attorney hired Carlucci as an assistant and gave him opportunities to try cases, and to create new law under the wiretapping statute. He thanked his staff, one of whom reminded him of the magnitude of his new responsibilities by pointing out that, "with the swipe of your pen, you will change people's lives."
He spoke to attorneys who will appear before him. "Just bring me the facts." He has been assured that he will be very busy with cases, starting next week.
He expressed the approach he intends to take in administering the law: "If we are going to change people's lives, change them for the better."
Judge Carlucci is looking forward to this new undertaking and he is "pulling for God's help."
The ceremony concluded with a benediction given by Father John Chmil.
Additional Photos