Seven Attorneys Admitted to Practice in Lycoming County
Posted on December 3rd, 2022 at 11:29 AM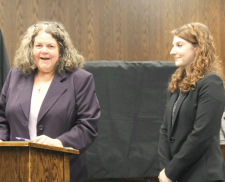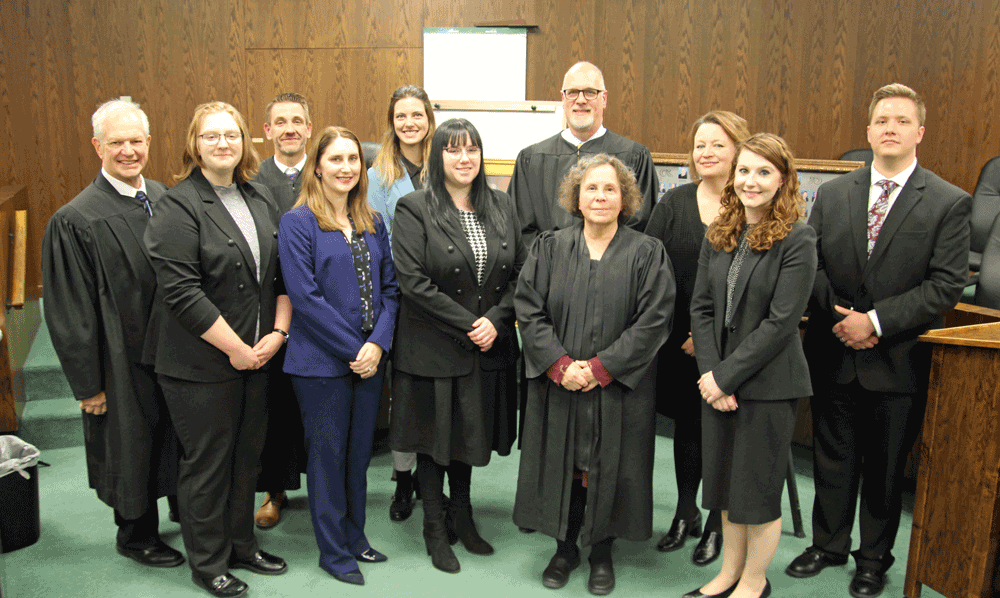 On December 1, 2022, the Lycoming County Court of Common Pleas admitted seven new lawyers to the practice of law in the county. Although the ceremony is no longer required in the era of statewide admission, Lycoming County has continued this practice as a way to introduce attorneys to the Bench and Bar of the county.
The seven attorneys who were admitted - Amanda Chaplin, Lisa Glick, Stephen Hartley, Michaela Hertoghe, Megan Moro, Taylor Paulhamus and Gabrielle Tock - have varied backgrounds and will practice in multiple areas. All were moved by members of the Lycoming Law Association.
Amanda Chaplin is the wife of a current Association member, Tom Burkhart, who moved her admission. She is a 2012 graduate of Ohio Northern Law School and has been employed by the Centre County district attorney. She will be starting a position with the Pa. Department of Environmental Protection in Williamsport.
Lisa Glick has worked in the office of Raup and Sholder as a paralegal. She recently obtained her Juris Doctor degree from Widener University School of Law and will continue to work with the Steve Sholder, who moved her admission.
Brian Bluth moved the admission of Stephen Hartley, who is employed in the McCormick Law Firm. He graduated from Duquesne Law School.
Employed as a law clerk, Michaela Hertoghe is a 2022 graduate of Dickinson School of Law. Her admission was moved by her employer, Magistrate Judge William Arbuckle.
Megan Moro has joined the family law practice, Moro & Moro, that has its main office in Danville, Pa. Her admission was moved by her father, Greg Moro.
The Public Defender's office has employed Taylor Paulhamus, whose admission was moved by Nicole Spring. She is a 2022 graduate of Widener Law School.
Gabrielle Tock graduated from Penn State Law. She is employed by North Penn Legal Services. Her admission was moved by Jennifer Heverly.
After all the attorneys were introduced, and their admissions moved, Prothonotary Thomas Heap administered the oath. Welcoming remarks by Judges Tira, Linhardt, Carlucci and Butts followed.
Law Association President Corey Mowrey welcomed the new members to the bar and encouraged them to join the Greevy Law Society. Taylor Beucler invited the new members to participate in the Young Lawyers Division, and John Pietrovito encouraged pro bono work.
The Lycoming Law Association welcomes our new members and wishes them well in their new positions