LLA Receives PBA County Bar Recognition Award
Posted on March 12th, 2023 at 10:17 PM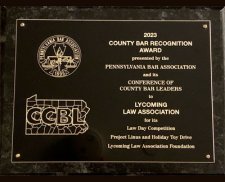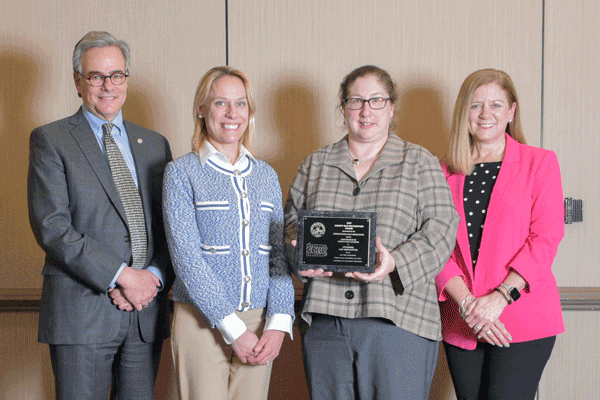 HARRISBURG, Pa. (March 3, 2023) — The Pennsylvania Bar Association (PBA) presented County Bar Recognition Awards to 24 local bar associations during the 57th Annual Seminar of the Conference of County Bar Leaders on March 3 in Hershey.
The awards, which are non-competitive in nature, annually recognize bar associations throughout Pennsylvania for projects that improve the legal profession, justice system and community.
"Thanks to the voluntary efforts of lawyers active in their local communities, county bar associations have produced numerous exceptional projects and programs aimed at benefiting Pennsylvanians and the legal profession," said PBA President Jay N. Silberblatt. "The PBA proudly recognizes the commitment of those volunteers and encourages future lawyers to emulate their hard work and dedication to help improve the lives of fellow citizens."
The following county bar association received awards for notable projects and programs:
Lycoming Law Association: Law Day Competition, Lycoming Law Association Foundation, Project Linus and Holiday Toy Drive
Congratulations to the LLA leadership for continuing to offer programs that are recognized state-wide.
Additional Photos