Tim Reitz to Run for Magistrate Judge Position
Posted on January 25th, 2023 at 8:26 PM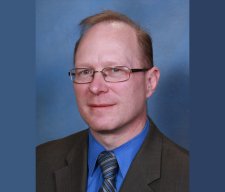 Lycoming Law Association member Timothy A.B. Reitz has announced his candidacy for Magisterial District Judge district 29-3-03, comprising the south-eastern portion of Lycoming County, including the municipalities of Elimsport and Washington Township east through Hughesville, Picture Rocks and Unityville. He issued a press release with the following information:
Reitz is the youngest son of Jerry and Paulette Reitz. He is a lifelong resident of Lycoming County, having graduated from Montgomery Area High School before joining the U.S. Navy. Following his enlistment, he graduated from Pennsylvania College of Technology magna cum laude. While earning his undergraduate degree, Reitz worked as a paralegal for one of the predominant law firms in the area. Afterward he attended Roger Williams School of Law in Rhode Island for his law degree.
While he attended law school, Tim volunteered his time and legal knowledge to Rhode Island DEP, Enforcement Division and assisted in prosecuting violations of commercial fishing quotas. In his final year of law school, he was selected as one of two persons to represent the United States as a clerk with the International Tribunal for the Law of the Sea in Hamburg, Germany.
After graduating from law school, Reitz returned home and has spent the past 18 years practicing general litigation. He was recruited by the same firm where he had worked as a paralegal and stayed with the firm for several years. Reitz has practiced civil, criminal and domestic litigation across the state appearing before numerous courts, both state and federal. He is currently employed at the law firm of Carpenter, Harris and Flayhart.
Reitz takes great pride in giving back to his community. He served Clinton Township as an auditor for several years. He often agrees to represent client's pro bono through North Penn Legal Services and he represents select veterans for free.
For more than 10 years, Reitz has coached youth and high school wrestling and has also coached and refereed AYSO soccer. He is also a former member of the Lion's Club and takes part in the Great Cycling Challenge raising money for cancer research.
Reitz currently resides in Elimsport with his wife, Rebeka, and three children, Charlee, Alaina and Abner.