LLA Receives Award from the PBA
Posted on March 7th, 2019 at 9:23 PM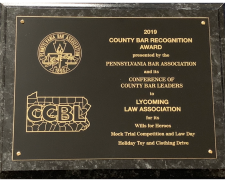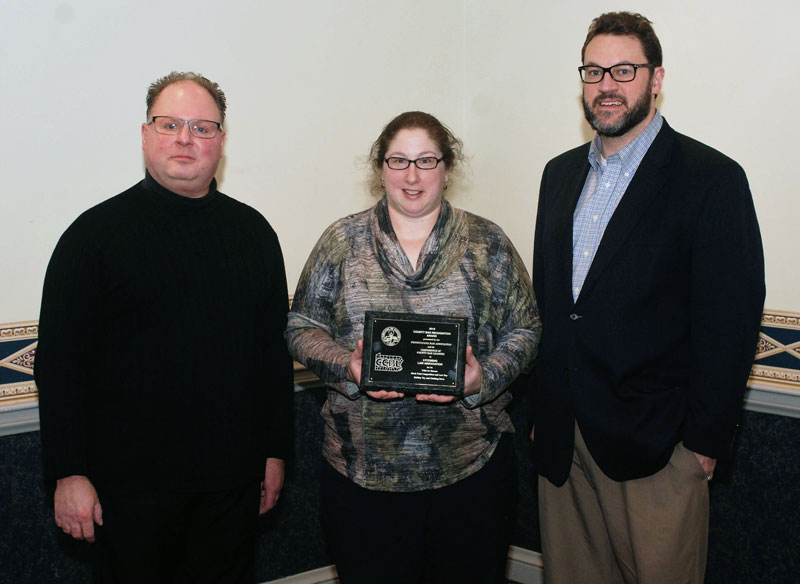 HARRISBURG (Feb. 22, 2019) — The Pennsylvania Bar Association honored 22 county bar associations with County Bar Recognition Awards during the 53rd Annual Seminar of the Conference of County Bar Leaders, Feb. 21 – 23, at the Nittany Lion Inn, State College. The awards, which are non-competitive in nature, annually recognize bar associations throughout Pennsylvania for projects that improve the legal profession, justice system and community.
"Each year, we're proud to recognize the important projects and programs that members of local bar associations are doing to better communities throughout Pennsylvania," said PBA President Charles Eppolito III. "I applaud the efforts of the many volunteers that made these good works possible."
The following county bar associations received awards for notable projects and programs:
Lycoming Law Association: Holiday Toy and Clothing Drive, Mock Trial Competition and Law Day and Wills for Heroes
Thanks to our leadership for another successful year of outreach to the Lycoming County Community.