Update - Coronavirus​ - COVID-19 - Impact on Lycoming County Lawyers
Posted on March 12th, 2021 at 9:12 AM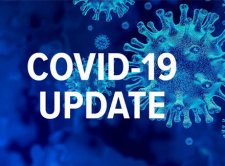 August 24, 2021 - From Court administrator Adrianne J. Stahl - Please be advised that at this time, face masks are encouraged but not required within the Lycoming County Courts; however, under certain circumstances, individual judges/hearing officers may require face masks in his/her Court (face masks will be available).
April 2, 2021 - Lycoming County Prison to reestablish non-professional visits for all inmates beginning on April 4, 2021.
March 11, 2021 - Lycoming County judicial emergency extended to May 13, 2021
January 27, 2021 - Lycoming County judicial emergency extended to March 12, 2021
January 5, 2021 - Register & Recorder makes all deed records available online without charge through July 1, 2021
December 29, 2020 - Middle District Federal court suspends jury trials through February 1, 2021
December 10, 2020 - Register and Recorder limits access to office for filings
December 4, 2020 - Lycoming County Judicial Emergency extended
November 30, 2020 - "AND NOW, this 30th day of November, 2020, in consideration of the national and district-wide COVID-19 case surge, it is hereby ORDERED that the Middle District of Pennsylvania shall immediately re-enter Phase One of the COVID-19 Recovery Guidelines adopted by this Court pursuant to Standing Order 2020-17. A copy of this Court's Recovery Guidelines, which outline Phase One operating procedures, can be found on the Middle District's website: www.pamd.uscourts.gov." John E. Jones III, Chief Judge
November 19, 2020 - Order of the USDC MDPa in light of persistent and significant increased numerical occurrences and positivity rates of COVID-19 infections.
September 18, 2020 - Judicial emergency extended to December 31, 2020
September 1, 2020 - Register & Recorder offers free online viewing of online property records September 1 - November 30, 2020. Go to pa.uslandrecords.com for access.
August 6, 2020 - Judicial Emergency extended to September 18 - Temperature checks required to enter the courthouse
July 29, 2020 - Civil Jury Selection Process During the Pandemic
July 2, 2020 - Lycoming County Court extends judicial emergency to August 7. Also, all visitors to the courthouse are required to wear face coverings.
June 30, 2020 - Register and Reorder eliminates some appointment requirements
June 26, 2020 - Judge McCoy issues update on PFA scheduling
June 22, 2020 - New courthouse procedures relating to masks and sanitizing
June 15, 2020 - Lycoming County Prothonotary, Clerk of Courts and Register and Recorder offices issue new procedures
May 29, 2020 - Lycoming County Judicial Emergency extended to June 28
May 27, 2020 - Statewide Judicial Emergency to end on June 1
April 28, 2020 - Pennsylvania Supreme Court Directs Local Courts to Restore More Operations. Read the order.
April 20, 2020 - Prothonotary to provide temporary facilities to access files on an appointment basis
April 19, 2020 - Register & Recorder establishes temporary marriage application and probate procedures
April 15, 2020 - All CLE credits to satisfy 2020 compliance deadlines may be obtained through completion of distance learning program
April 13, 2020 - Judge Butts letter to the criminal bar about use of Zoom to perform certain criminal proceedings
April 10, 2020 - Sheriff of Lycoming County suspends service of civil process until further notice.
April 10, 2020 - Governor Wolf's order requiring Department of Corrections officials to establish a Temporary Program to Reprieve Sentences of Incarceration
April 8, 2020 - Federal Middle District Court general continuance of hearings and proceedings extended to May 31, 2020
April 2, 2020 - Remote Notarization of Some Documents Allowed
April 1, 2020 - Governor issues statewide stay-at-home order.
April 1, 2020 - Supreme Court extends court closure through April 30, 2020
March 27, 2020 - Lycoming County extends court closure through April 14
March 25, 2020 - Governor Wolf ordered the suspension of the personal appearance requirement of the Revised Uniform Law on Notarial Acts (RULONA) for Pennsylvania notaries in certain real estate transactions.
March 24, 2020 - Pa Supreme Court updates list of essential functins and suspends rules on service of proces
March 24, 2020 - LLA updates the list of event and meeting cancellations
March 24, 2020 - Lycoming County prison limits access to prisoners
March 23, 2020 - MDPA Scranton Courthous closed. Harrisburg reopened.
March 23, 2020 - MDPA order relating to access to federal buildings and courthouses
March 23, 2020 - Supreme Court upholds Governor's order re law office closure, with exemptions in place
March 23, 2020 - Governor Wolf granted the Department of State's request to suspend the requirement for physical presence of notaries who are court reporters/stenographers
March 20, 2020 - Update from the AOPC concerning tension between law office closing and essential court functions
March 19. 2020 - Lycoming County PFA Guidence
March 19, 2020 - Lycoming County Courts filing and appearance guidence
March 19, 2020 - Governor Orders Closure of Non-Life-Sustaining Businesses at 8 p.m. today, March 19. List of closures.
March 19, 2020 - Order. April 30, 2020 CLE compliance deadline applicable to Compliance Group 1 is extended to August 31, 2020.
March 18, 2020 - Supreme Court Closes all state courts.
March 17, 2020 - Superior Court declares judicial emergency
March 16, 2020 - Lycoming County declares emergency
In light of concerns over the spread of the Coronavirus, President Judge Nancy L. Butts, in consultation with and approval of the Judges of Lycoming County, has authorized the following actions to safeguard personnel and members of the public against unreasonable health risks while maintaining accessibility to the Courts:
Court employees will not be attending off-site conferences or trainings.
Court events and meetings will be rescheduled or held via teleconference.
With the exception of preliminary hearings, arraignments, bail hearings, bench warrant hearings, extraditions, PFA hearings, and other emergency matters, from March 17, 2020 until April 14, 2020, all criminal, civil, and family court matters, whenever possible, will be either continued or handled by telephone or video conference.
Inmates will not be transported from the Lycoming County Prison or Pre-release Center for court proceedings. Incarcerated defendants will participate in court proceedings by video conference.
Jury selection currently scheduled for March 30-April 3, 2020, is cancelled. All jury trials scheduled for the trial term April through May have been continued.
All Magisterial District Justice offices have been asked to implement similar strategies to minimize public exposure. Members of the public who have matters scheduled before an MDJ should contact the MDJ office for further direction and guidance. Those individuals having to make payments to an MDJ are encouraged to make payments online via https://ujsportal.pacourts.us/PayOnline.aspx or via U.S. mail.
We continue to monitor the latest developments in this rapidly changing situation. While COVID-19's emergence has tested our public health professionals and systems, the Lycoming County Courts are confident that we will continue to make decisions that protect the public and our employees while ensuring continued due process and access to the Courts.
Thank you for your anticipated patience and cooperation in this new and emerging situation. Please understand that events are very fluid and are continually subject to change as additional information becomes available. If you have any questions or concerns, please don't hesitate to contact the Court Administration Office.